Get familiar with our vivid luxury resort in Crete
About Seaside A Lifestyle Resort
Welcome to Seaside A Lifestyle Resort, your safe haven away from the noise and the everyday worries
A new world of senses awaits at our Spa hotel in Crete. Picture yourself in a serene oasis with panoramic views overlooking the endless blue of the Mediterranean from the top of the most dramatic hill. Nurture your body and soul with our unique tastes and complete wellness techniques that create a truly memorable experience.
Optimally located at the top of Mononaftis bay, in the idyllic area of Agia Pelagia, our eco-chic Crete hotel provides relaxation and peace of mind. With 248 suites and rooms to choose from and gorgeous premises, you are set to embark on a worthwhile holiday journey among the beautiful, unspoiled scenery of the Cretan land.
Residing in a picturesque location
At Seaside A Lifestyle Resort, you can enjoy dramatic views from morning till dawn; Witness the sky filling in with red and pink colours sporting breathtaking sunrises and sunsets. Rejoice in exclusivity while taking in the calmness of our resort, which is just 30 minutes drive from Heraklion and not far away from essential pit stops.

More specifically, Seaside A Lifestyle Resort is just:
• 80m from Mononaftis bay
• 22 km from Heraklion airport
• 28 km from Heraklion city centre

Our philosophy and promise to our guests
Heartfelt Greek hospitality lies at the forefront of our philosophy. From arrival to departure, expect to feel at home in a tranquil space that breathes rejuvenation and well-being. Stay assured that atSeaside A Lifestyle Resort, you can keep up with your healthy lifestyle and routine while on vacation mode. It goes without question that our expert, friendly team caters to all your needs discreetly and commits to making your stay as comfortable as possible.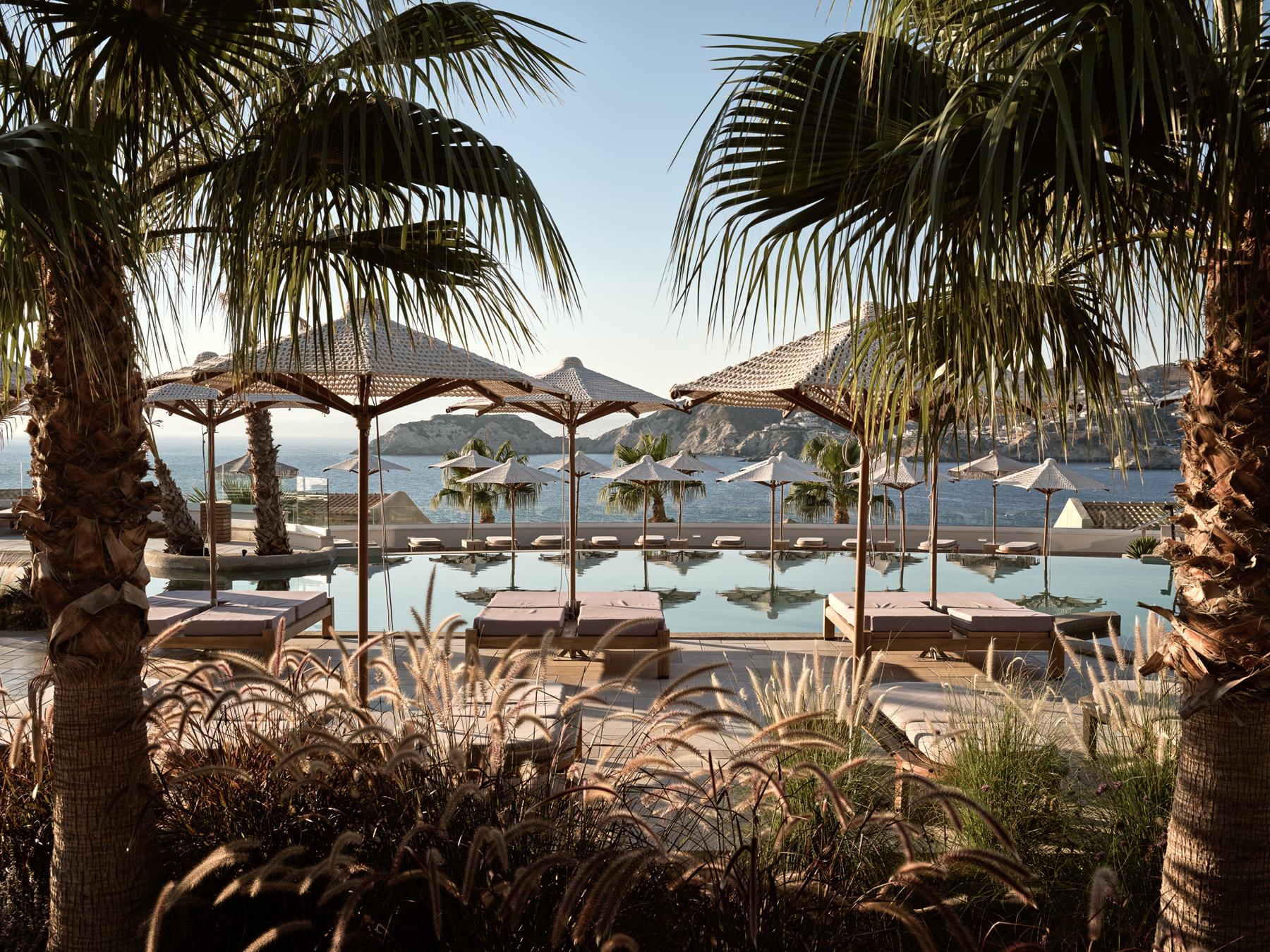 What makes Seaside A Lifestyle Resort unique
All areas of our Agia Pelagia hotel marry airiness and modern sophistication with bohemian deco bringing effortless and affordable luxury to our guests. Its aesthetic rooms and suites, upscale facilities, awarded gastronomy, and breathtaking location make Seaside A Lifestyle Resort stand out from the competition.
Seaside A Lifestyle Resort:
• Offers exclusivity, privacy and explicit concierge services to you and your loved one
• Is secluded and surrounded by eye-catching landscapes and thrilling views
• Has wellness at its core, offering a spa, a fully equipped gym and a yoga studio
• Features various pool bars & 4 restaurants with amazing views and delicate cuisine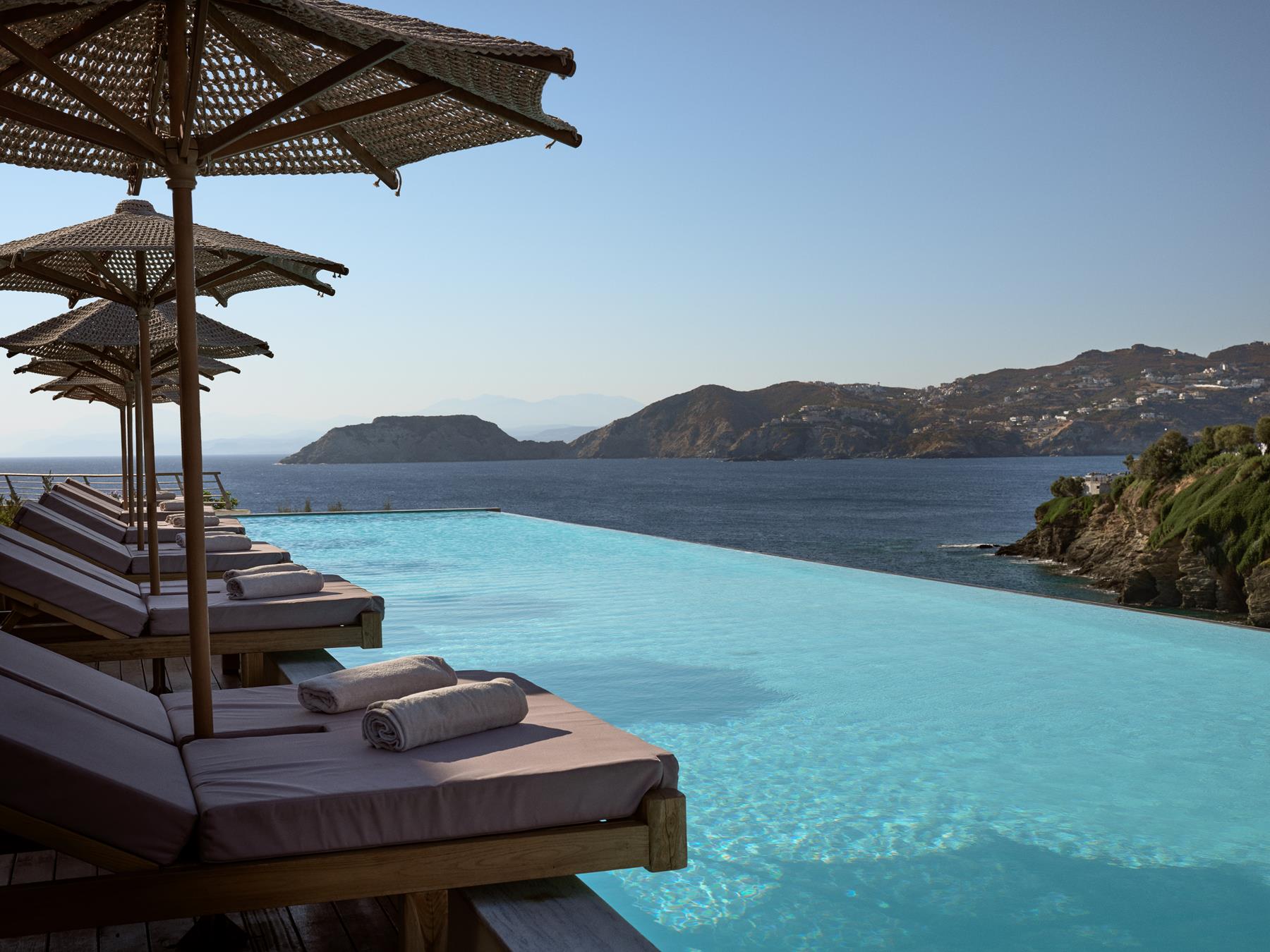 The Seaside A Lifestyle Resort facilities
Enjoy a blissfully comfortable stay at our luxury resort in Crete. The thoughtfully curated facilities are built with natural, eco-friendly materials that bring strong vibes and positive energy waves.
Our wellness spa amenities will make you feel rejuvenated. The complete gym facilities, including pilates, yoga, barre and private lessons as well as a tennis and mini basketball court, will keep you fit and ready to take on the day.
For the more adventurous, we also carry adrenaline-filled watersports and scuba diving. Furthermore, the in-house restaurants and bars take you on a unique culinary journey of topical, international and fusion cuisines.
Photo Gallery