Bars and Restaurants
Indulge in an eclectic dining experience at
our all-inclusive 5-star hotel in Crete
Exclusive Bars and Restaurants in Agia Pelagia,
at Seaside A Lifestyle Resort
Embark on a culinary journey to remember at our idyllic bars and gourmet restaurants in Agia Pelagia. With flavoursome, creative menus and picturesque sea views, our Sea Side bars & restaurants constitute the ideal setting for a dreamy, romantic night out – never letting you wonder what to pick among the best things to do in Crete.
On a mission to satisfy your tastebuds with delicate flavours, the executive chef and his team bring their own unique take to your wining & dining experience. At our restaurants, the use of high-quality products and ingredients is guaranteed, and the combination of different cooking techniques makes them truly outstanding. Whereas the atmospheric pool bars are the perfect place for you to unwind during the day with your favourite beverage in hand.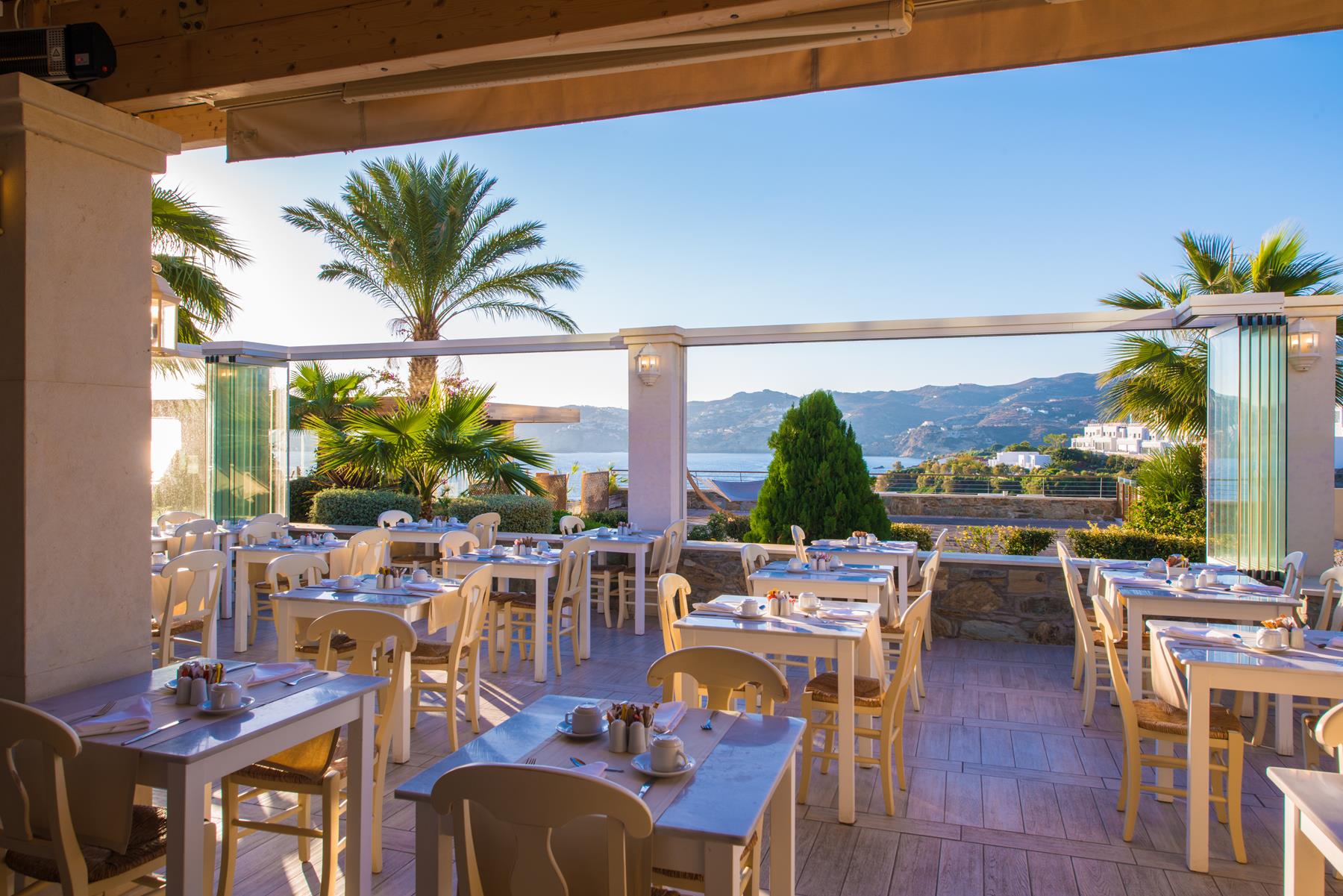 Veranda Main Restaurant
Taste a broad selection of traditional Cretan dishes at Veranda Main Restaurant. Make your way to its welcoming setting, which is optimally located to overlook the picturesque bay of Mononaftis, and prepare for an appetising food experience.
Discover More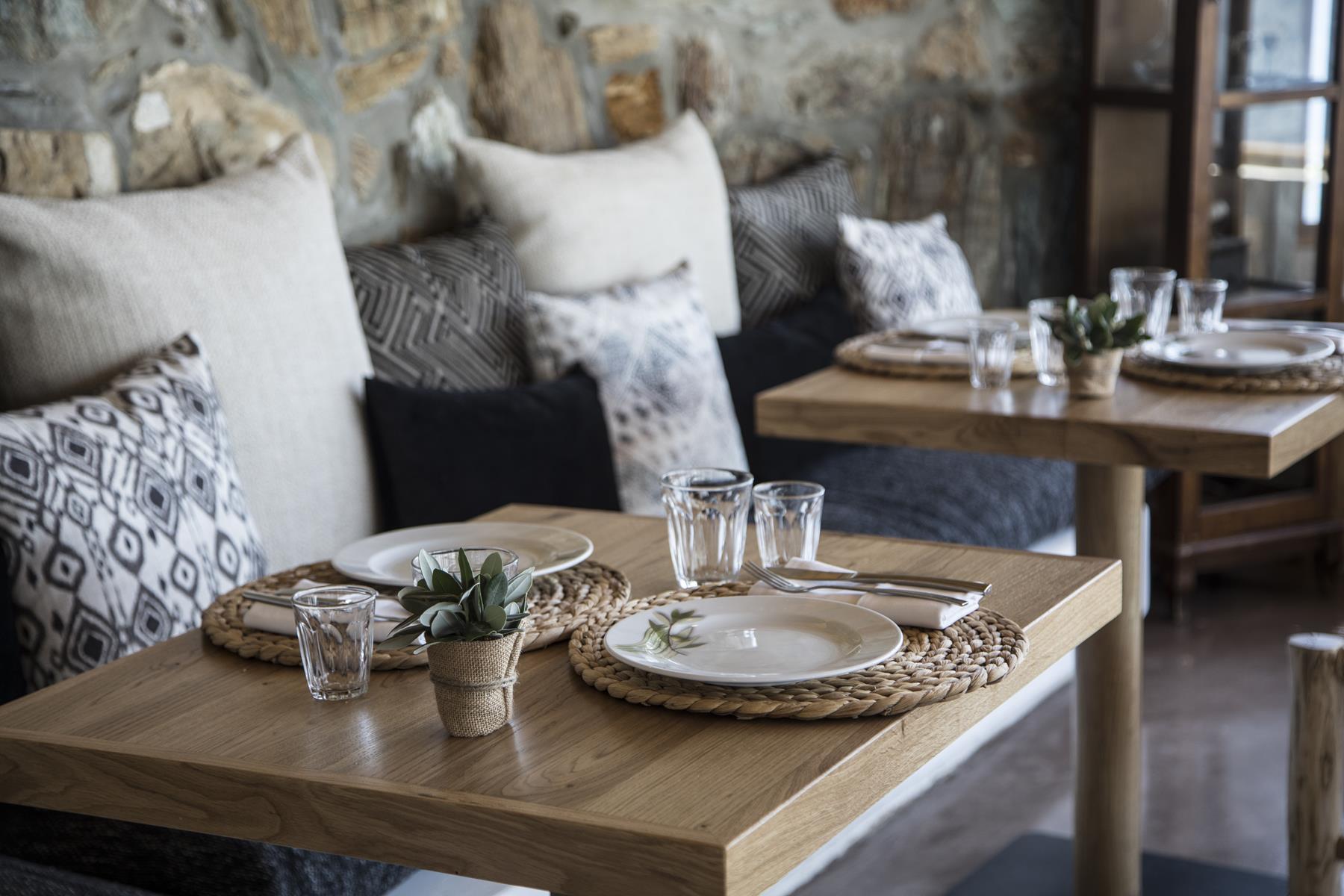 Minoan Cretan Taverna
Embark on a unique culinary journey that promises to satisfy your tastebuds with authentic flavours of Crete. Enjoy traditional delights seasoned with the textures, flavours and traditions of Greek gastronomy. Let the Cretan aroma lure you into a nutritional haven in the special setting of the Minoan Taverna in Agia Pelagia.
Discover More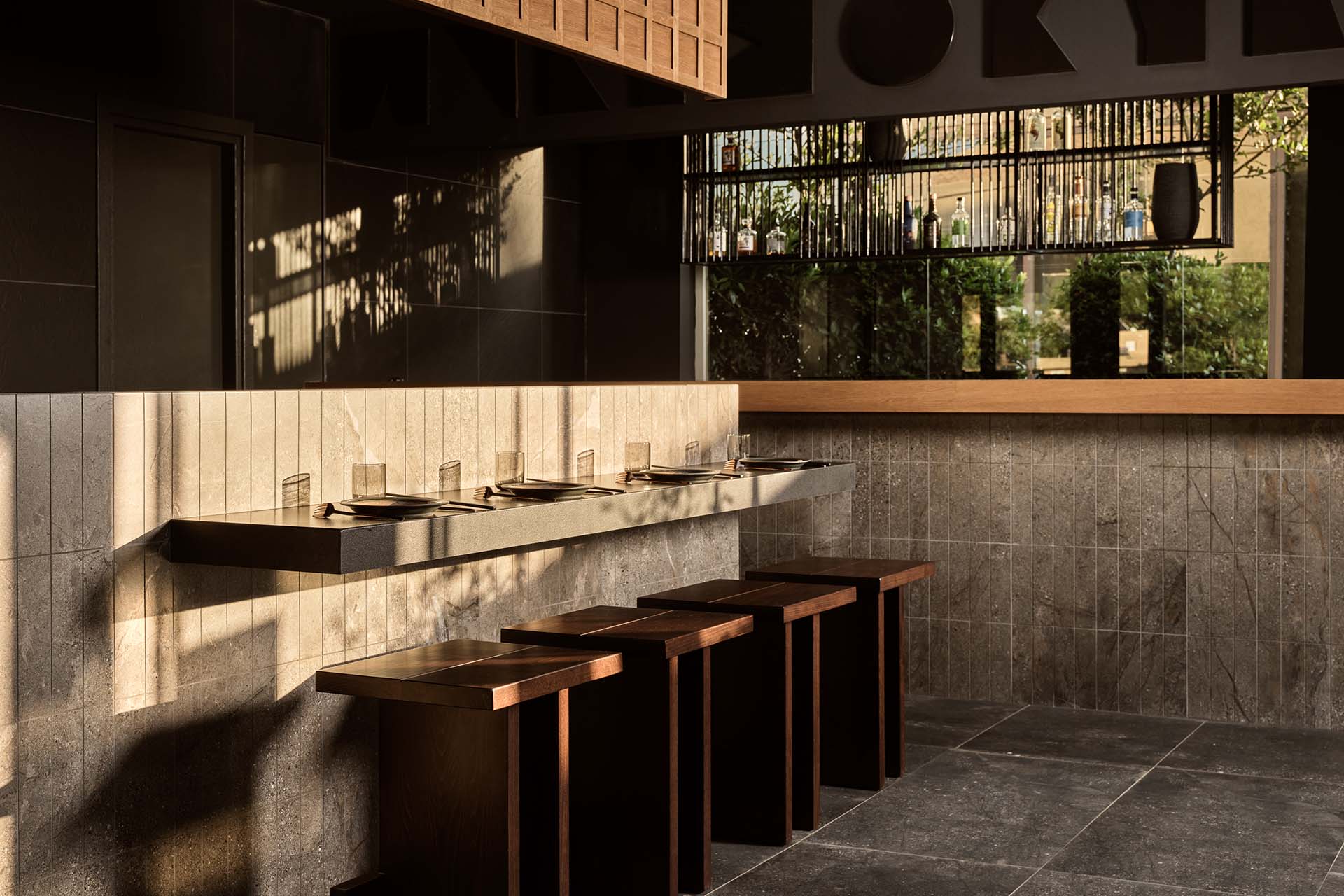 UMI Restaurant
Hop on a delectable gastronomic experience that embeds elements of two diverse cultures. Enjoy distinctive dishes that merge delicate Japanese cuisine with the vibrant flavours of Peruvian culinary tradition. Relish eclectic ingredient combinations that offer a harmonious synthesis of colours, textures and aromas behind the doors of UMI Restaurant in Agia Pelagia.
Discover More
Kullinarium Gourmet Restaurant
Wine and dine with your loved one in an aesthetic atmosphere with picturesque sea views. With soft music lingering in the background and appetising dishes influenced by Greek - Mediterranean cuisine, Kullinarium Gourmet Restaurant in Agia Pelagia constitutes the perfect setting for a dreamy night out.
Discover More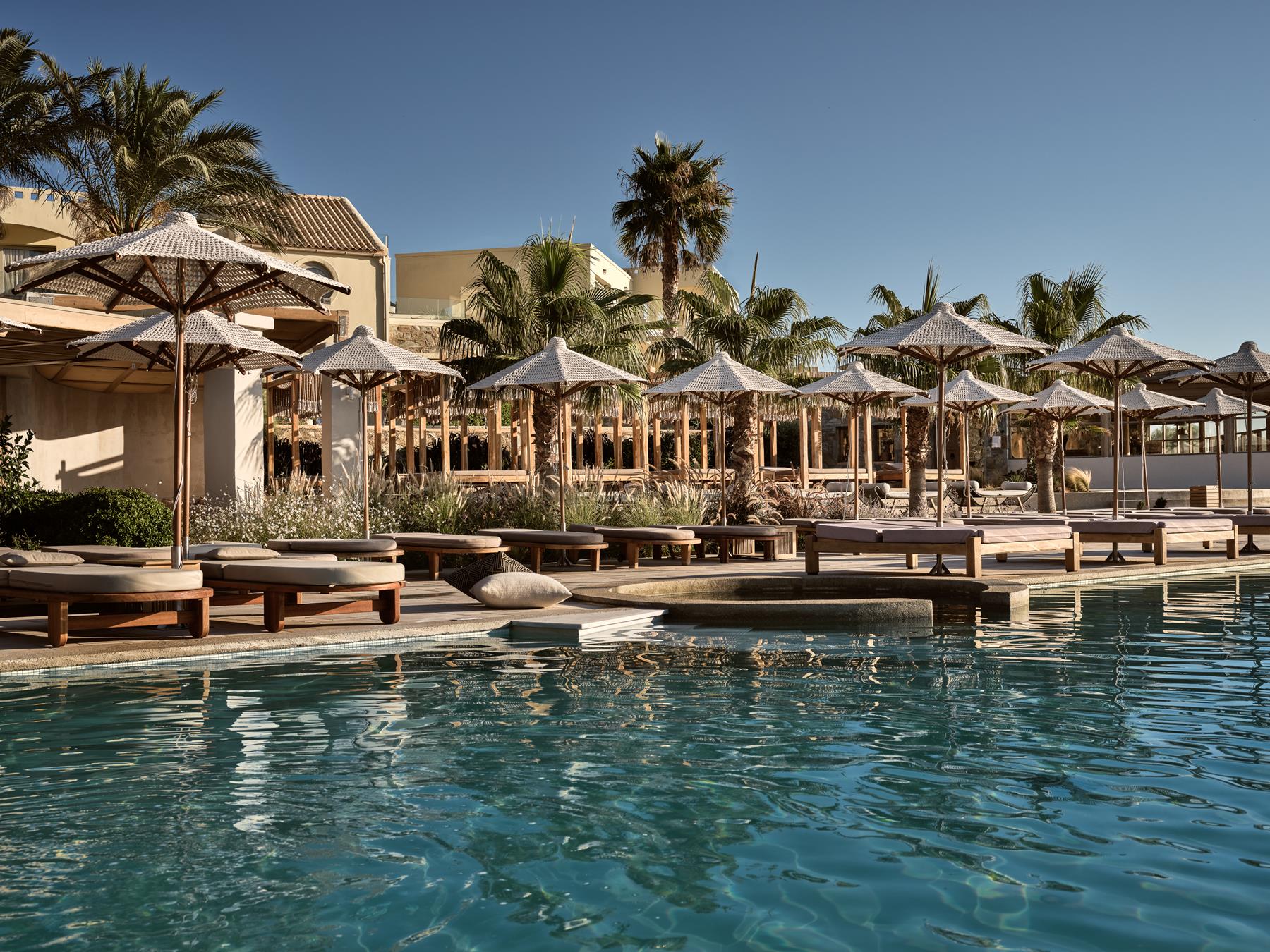 Pool Bars & Panorama Main Bar
Sit back and enjoy the views from the comfort of our Agia Pelagia bars within the Seaside A Lifestyle Resort in Crete. Have a refreshing swim and lounge under the Greek sun with a cocktail in hand, in privacy and serenity, away from the everyday fuss and noise.
Discover More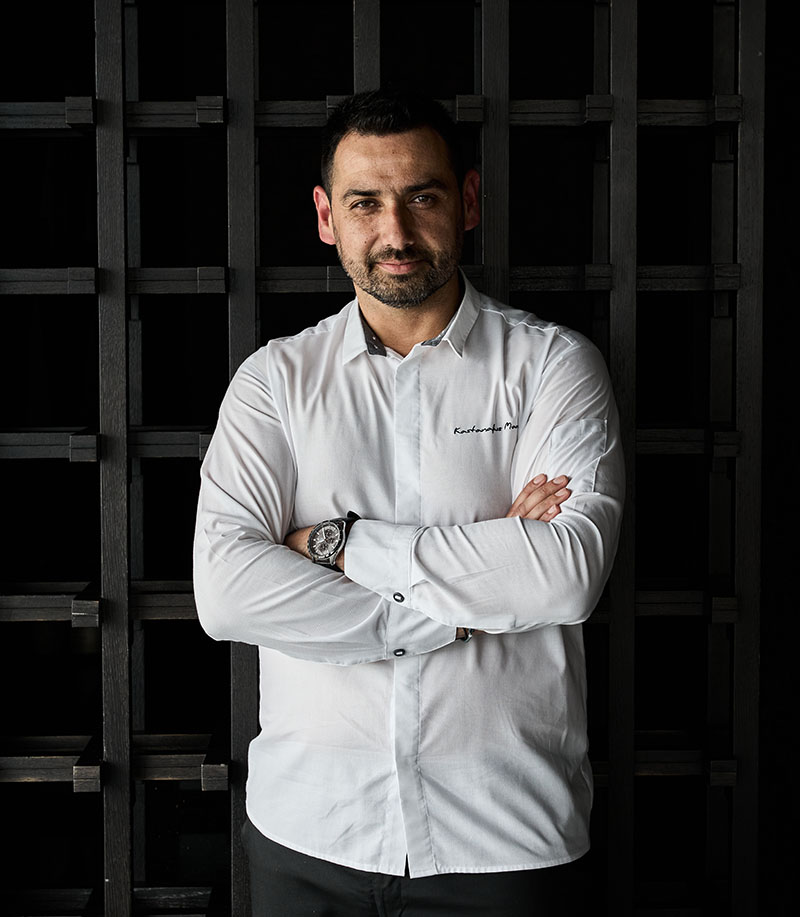 Our Executive Chef
Μanolis Κastanakis , Εxecutive Chef of Seaside a Lifestyle Resort

Emmanuel Kastanakis, was born and raised in the charming village of Koxari, nestled in the heart of Heraklion, Crete. From the tender age of a budding food enthusiast, he discovered his passion for the culinary arts, igniting a relentless pursuit of growth and culinary knowledge.
For Emmanuel, cooking is not just a creative art, it is a way of communication and offering his inner world.
He places great importance on his team and collaborations with local producers, who provide him with the best possible ingredients to transform food into a gastronomic experience.
Photo Gallery