UMI restaurant
Embark on the new Japanese - Peruvian Culinary Sensation



Savour the fusion Nikkei cuisine that stands out for its creativity


Hop on a delectable gastronomic experience that embeds elements of two diverse cultures. Enjoy distinctive dishes that merge delicate Japanese cuisine with the vibrant flavours of Peruvian culinary tradition. Relish eclectic ingredient combinations that offer a harmonious synthesis of colours, textures and aromas behind the doors of UMI Restaurant in Agia Pelagia.

Inspired by the perennial experience and the life travels of our two executive chefs, UMI΄s menu is the birth of their collaborative work. Creative touches, experimentation and the use of unexpected flavours are what UMI is all about. If you are looking for unique things to do in Crete, then dining at UMI is definitely one of them.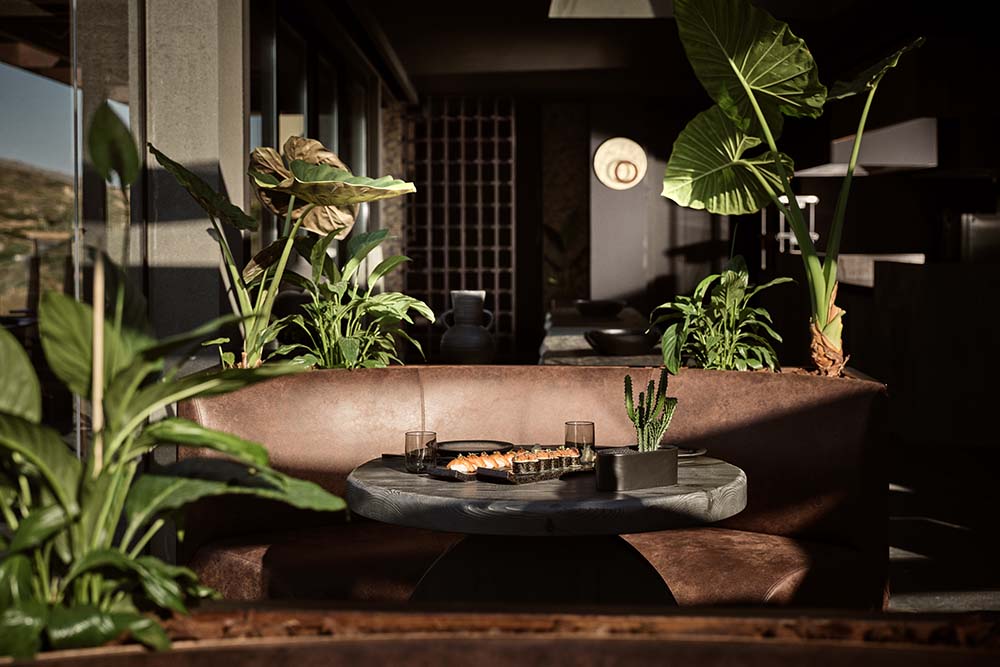 View the distinctive menu
Experience the new trend in the global gastronomy scene in our Agia Pelagia restaurant. Fresh ingredients and high-quality products come together to compose heavenly dishes for your enjoyment.
Meet the executive chefs
Manolis Kastanakis - Executive chef of Seaside A Lifestyle Resort
Yannis Rokanas - Executive chef of ACRO SUITES
Important information about UMI
An elegant dress code is required when dining at UMI: Long pants, decent 3/4 pants, collared shirts or polo t-shirts and closed shoes are required
UMI is open from 19:00 to 22:00 through the summer season.
Reservations are required 2 days in advance.
UMI Restaurant is closed on Tuesdays.
The restaurant is open to guests and non-residents of our luxury resort in Crete.
Photo Gallery