Wellness & Leisure
Nourish your body & mind at a renowned wellness and spa
hotel in Crete
THE SEA CAVE SPA
Unearth the true sense of well-being at our one-of-a-kind Wellness Spa in Crete, known as the Sea Cave Spa. Its unique architecture is reminiscent of an actual cave, with soothing, mellow lighting that awakens the senses and instantly relaxes the body and mind upon arrival.
Following the calming flow of all the spaces in our luxury resort in Crete, the spa facilities will make you feel rejuvenated and calm. Choose the proper treatment for you with the aid of our knowledgeable staff based on your preferences and needs.
Our 350 m2 Wellness Spa in Crete consists of:
• Indoor pool with jets
• Sauna
• Body massage room
• Face care room
• Nail salon
• Relax area with indoor plush loungers
• Hair salon
• Shia tsu
• Acupuncture
• Ice fountain
Sophisticated massage and spa treatments in Crete
Recharge and heal your body with our carefully curated treatments. Pick among the various ones on offer or combine our services to achieve the ultimate mood-boosting and relieving effects. Relax and unwind at the experienced hands of our team for a truly pampering experience.
*The use of the Cave Spa is on extra charge.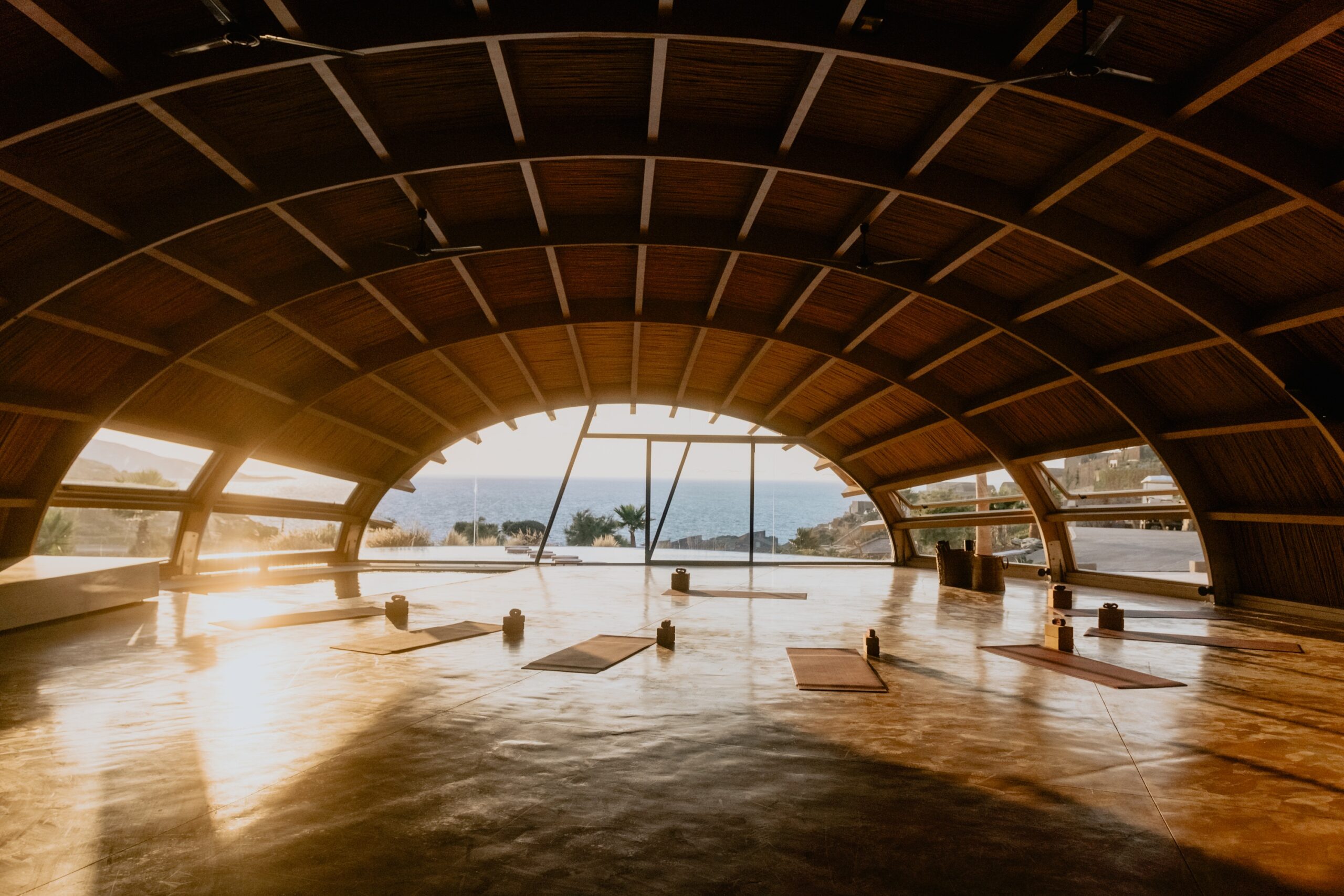 Asana Yoga & Pilates Studio
Are you committed to that 'you' time all year round? Then, you have found your heaven for your yoga holidays in Crete, as there is no better place to keep your body active and maintain your healthy lifestyle than our Crete hotel.

Keep up with your practices of yoga in Crete at our breathtaking yoga shala, measuring 300 sqm and built sustainably from bamboo. Surrounded by unspoiled scenery and magnificent views, it is sure to inspire you and keep you going. Take part in our team training activities that are meant to fit any profile and level of expertise. From cross-training to pilates stay on top of your fitness journey with our elite in-house trainers.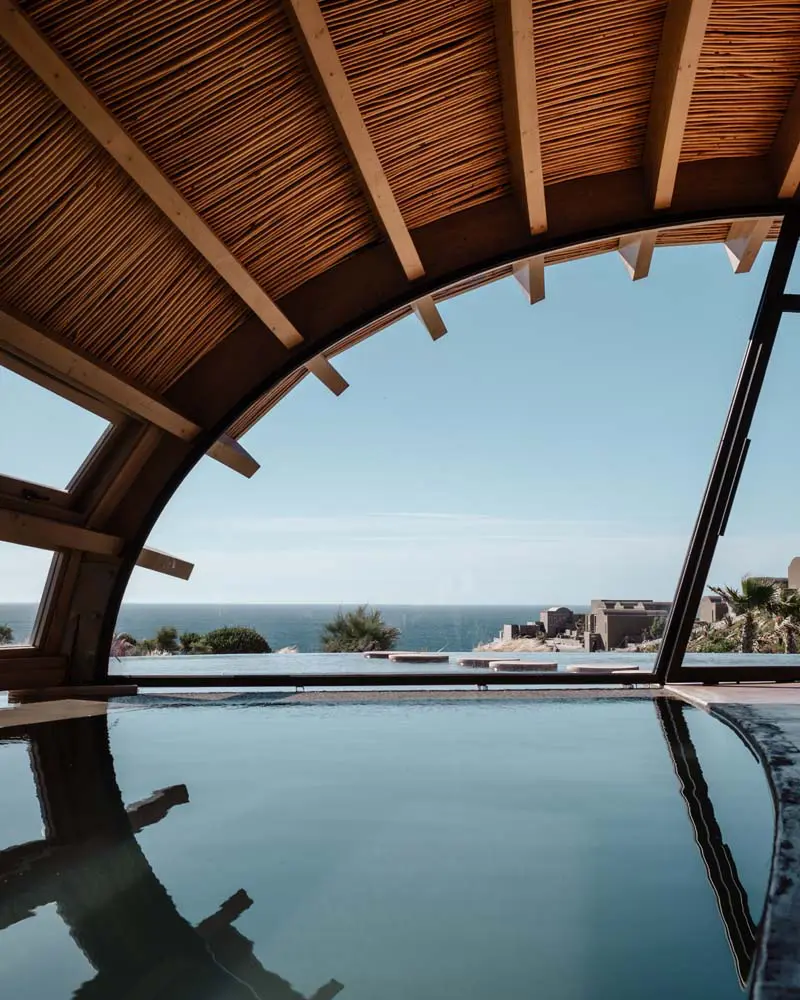 The Asana fitness club
Feel your absolute best after a cardio-filled or lifting workout at the Asana fitness club. Filled with hi-tech equipment, Sea Side's sophisticated gym facilities include everything from treadmills, to ellipticals and stair masters. Perform your best with your personal routine or the one tailor-made for you by our trainers.

An all-around space for training the body
Unravel on your self-care journey with a variety of ways of training your body or increasing your adrenaline levels.

Activities within our premises include:
- Mini basketball court
- Tennis Court & Padel court
- Scuba diving and diving lessons (on extra charge)
DISCOVER MORE
Photo Gallery