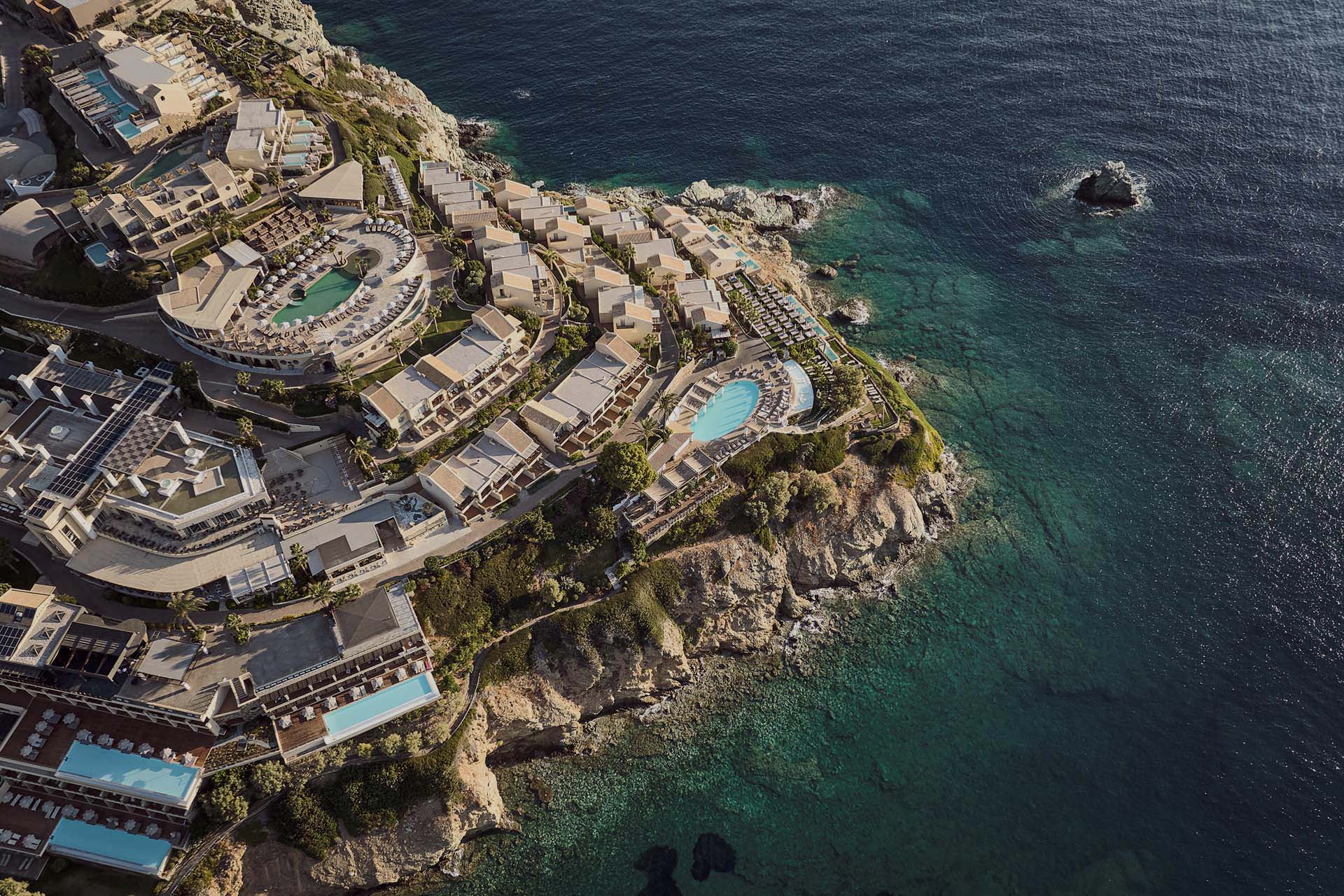 A luxury resort in Crete
Welcome to the Sea Side experience, where
a new world of senses awaits.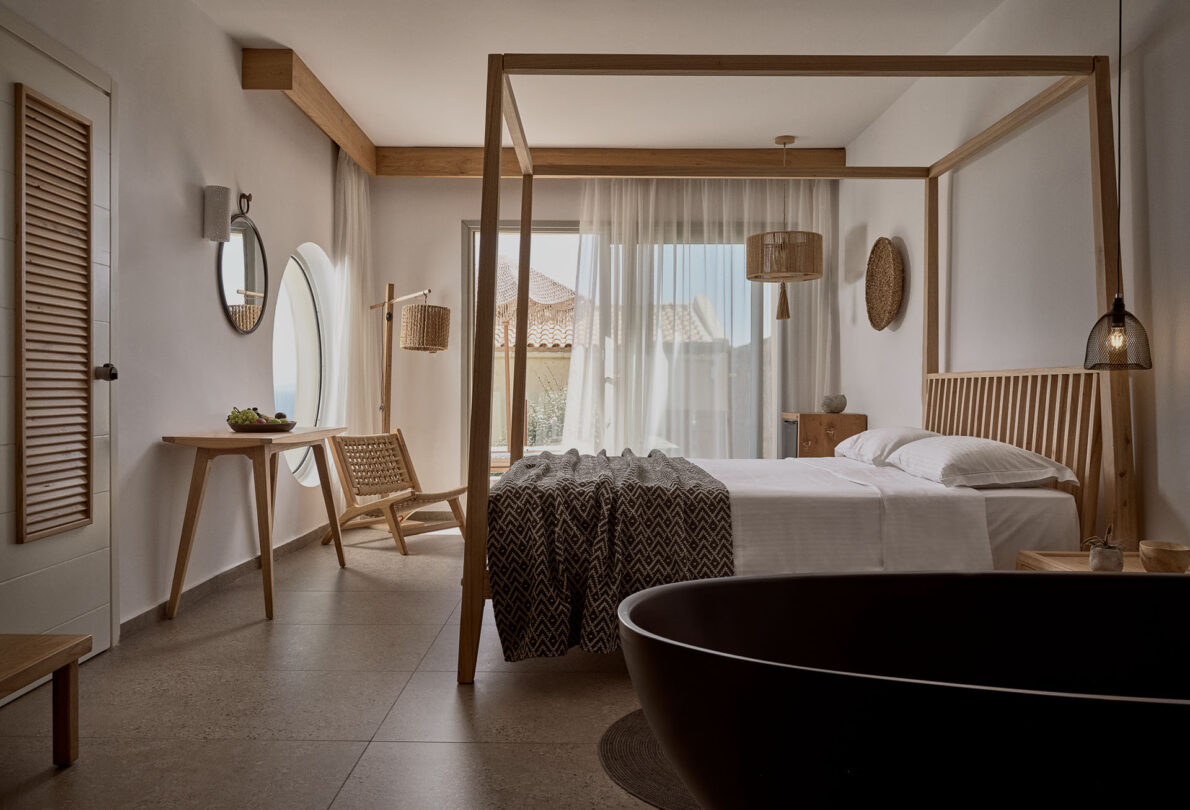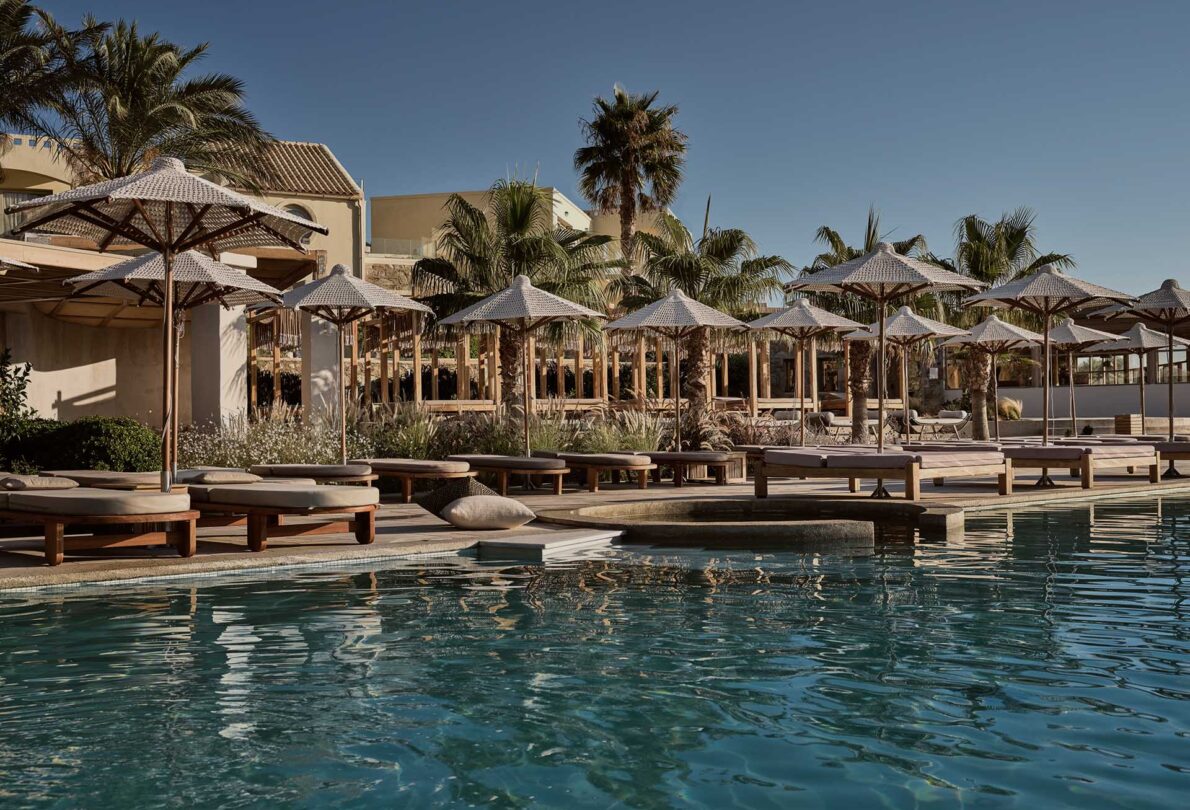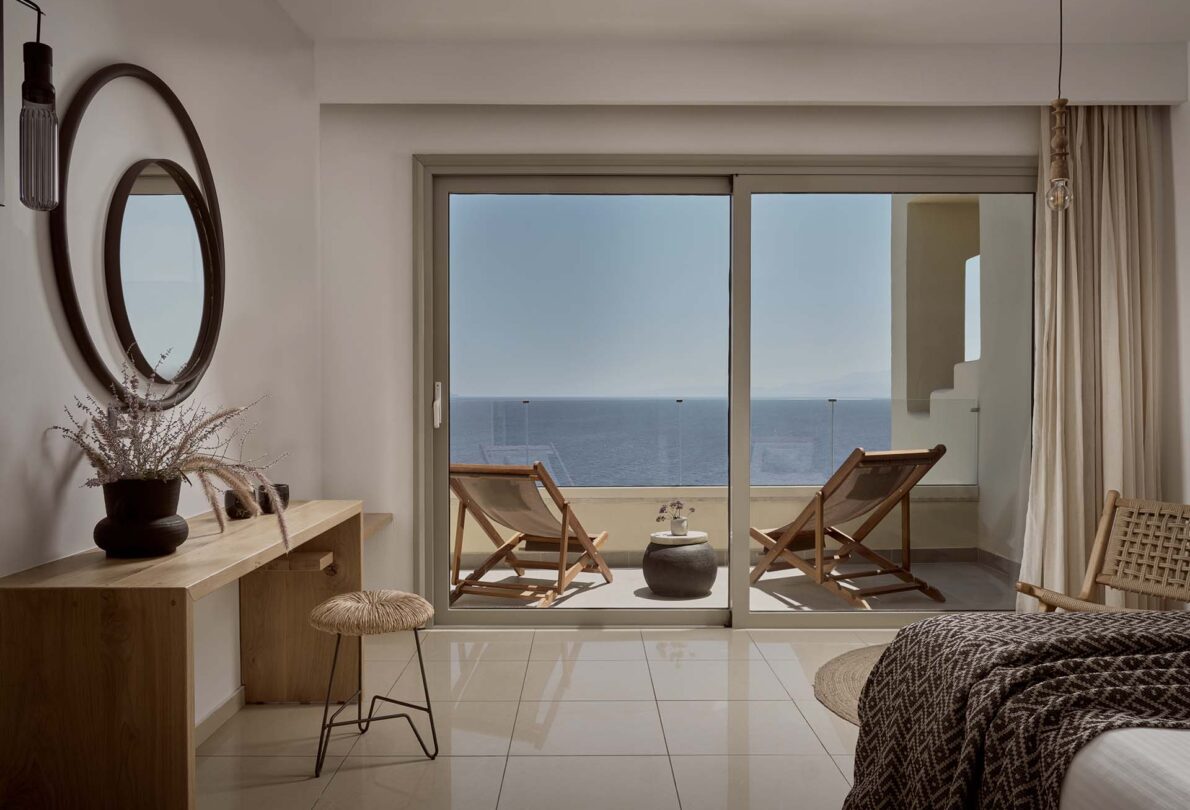 A SECLUDED HAVEN
Surrounded by unspoiled scenery, eye-catching landscapes and dramatic views, Seaside A Lifestyle Resort Hotel is amongst the best that Crete has to offer. Our hotel is all about well-being, relaxation and heartfelt hospitality, making you want to come back year after year, create memories with your loved one - and never wonder where to stay in Crete again!
Unique suites and rooms at a
lavish Agia Pelagia hotel
Create the most memorable experience with your other half at the best resort in Crete for couples. Revel in our newly renovated rooms that exude serenity and include everything you might need for your utmost comfort. Fill your eyes and soul with their picturesque views and aesthetic boho design.
A unique culinary experience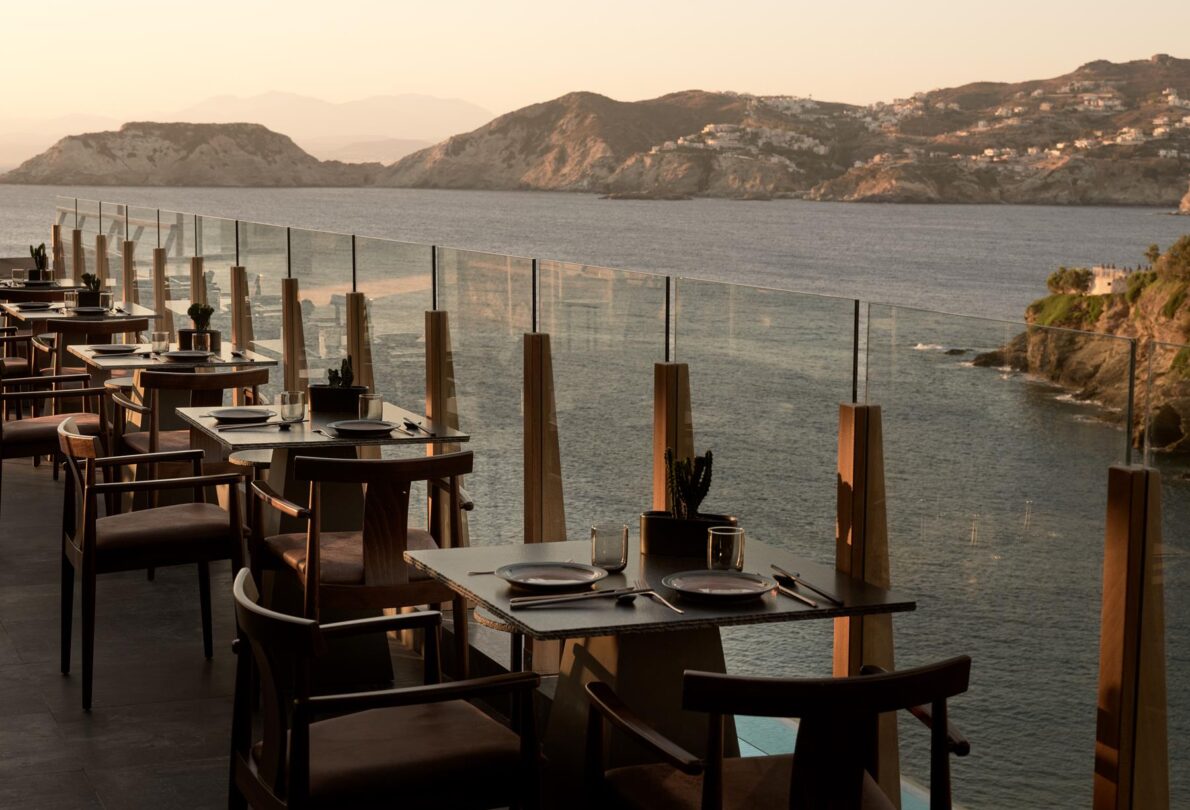 Veranda Main Restaurant
Taste a broad selection of traditional Cretan dishes at Veranda Main Restaurant. Make your way to its welcoming setting, which is optimally located to overlook the picturesque bay of Mononaftis, and prepare for an appetising food experience
https://www.seaside-hotel.gr/bars-and-restaurants-in-agia-pelagia/veranda-main-restaurant/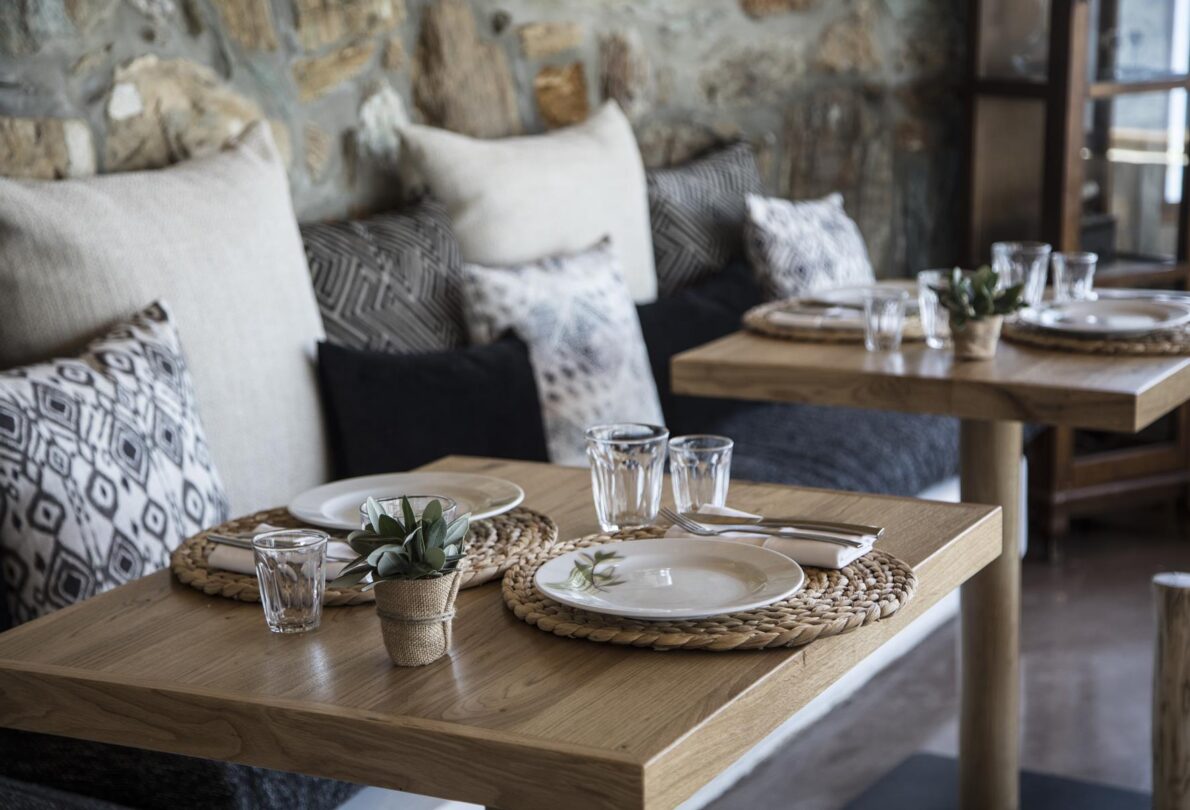 Minoan Cretan Taverna
Embark on a unique culinary journey that promises to satisfy your tastebuds with authentic flavours of Crete. Enjoy traditional delights seasoned with the textures, flavours and traditions of Greek gastronomy. Let the Cretan aroma lure you into a nutritional haven in the special setting of the Minoan Taverna in Agia Pelagia.
https://www.seaside-hotel.gr/bars-and-restaurants-in-agia-pelagia/minoan-cretan-taverna-in-agia-pelagia/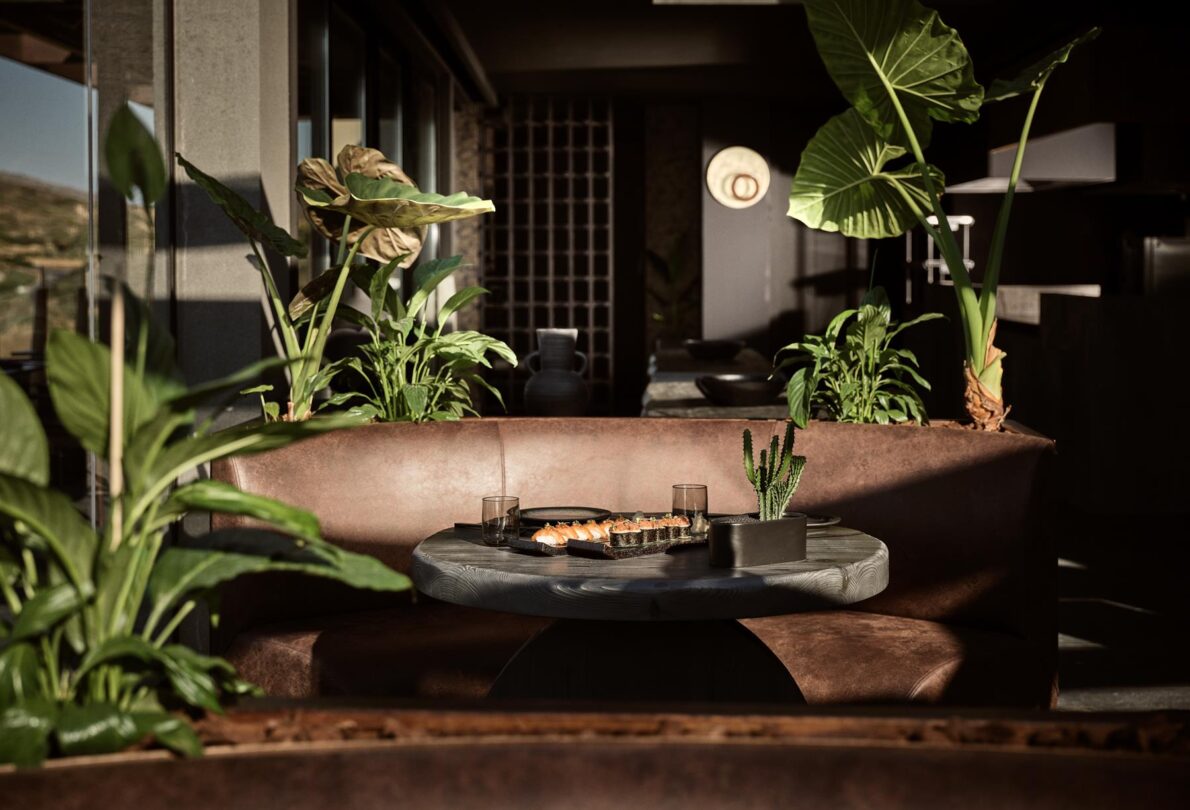 UMI Restaurant
Hop on a delectable gastronomic experience that embeds elements of two diverse cultures. Enjoy distinctive dishes that merge delicate Japanese cuisine with the vibrant flavours of Peruvian culinary tradition. Relish eclectic ingredient combinations that offer a harmonious synthesis of colours, textures and aromas behind the doors of UMI Restaurant in Agia Pelagia.
https://www.seaside-hotel.gr/bars-and-restaurants-in-agia-pelagia/umi-restaurant-in-agia-pelagia/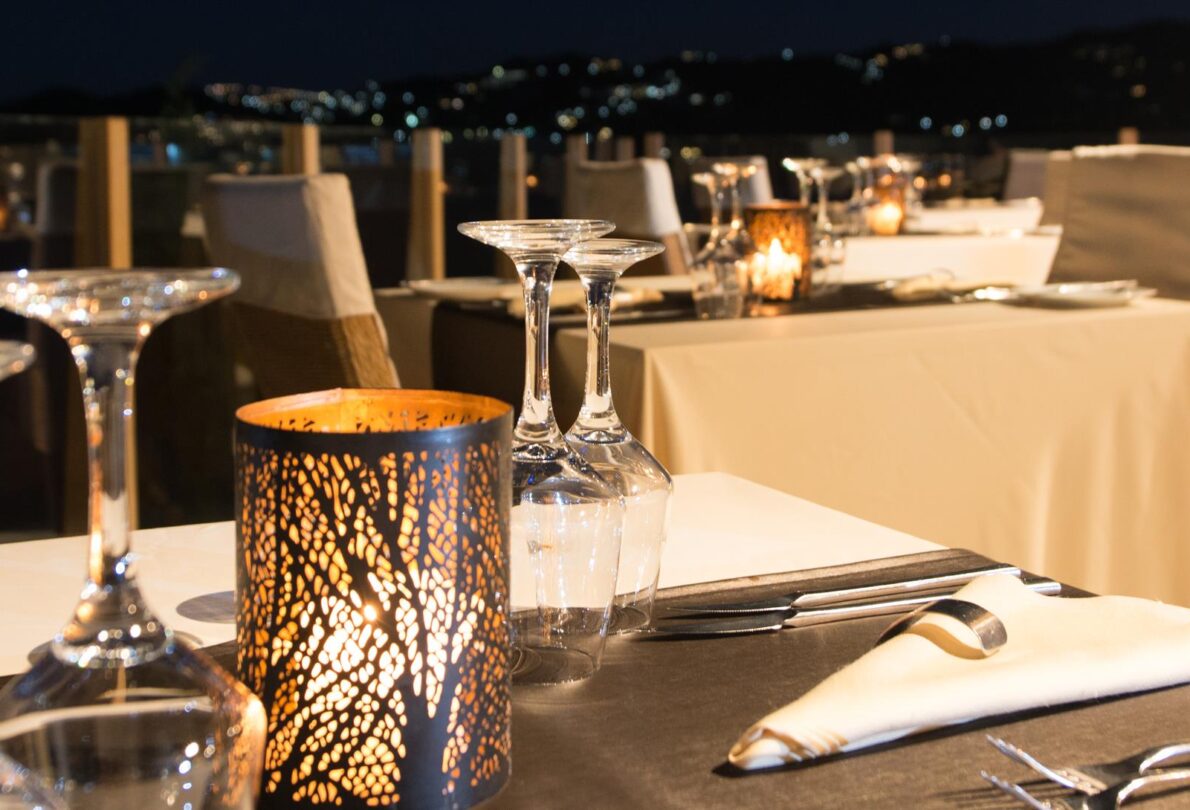 Kullinarium Gourmet Restaurant
Wine and dine with your loved one in an aesthetic atmosphere with picturesque sea views. With soft music lingering in the background and appetising dishes influenced by Greek - Mediterranean cuisine, Kullinarium Gourmet Restaurant in Agia Pelagia constitutes the perfect setting for a dreamy night out.
https://www.seaside-hotel.gr/bars-and-restaurants-in-agia-pelagia/kullinarium-gourmet-restaurant-in-agia-pelagia/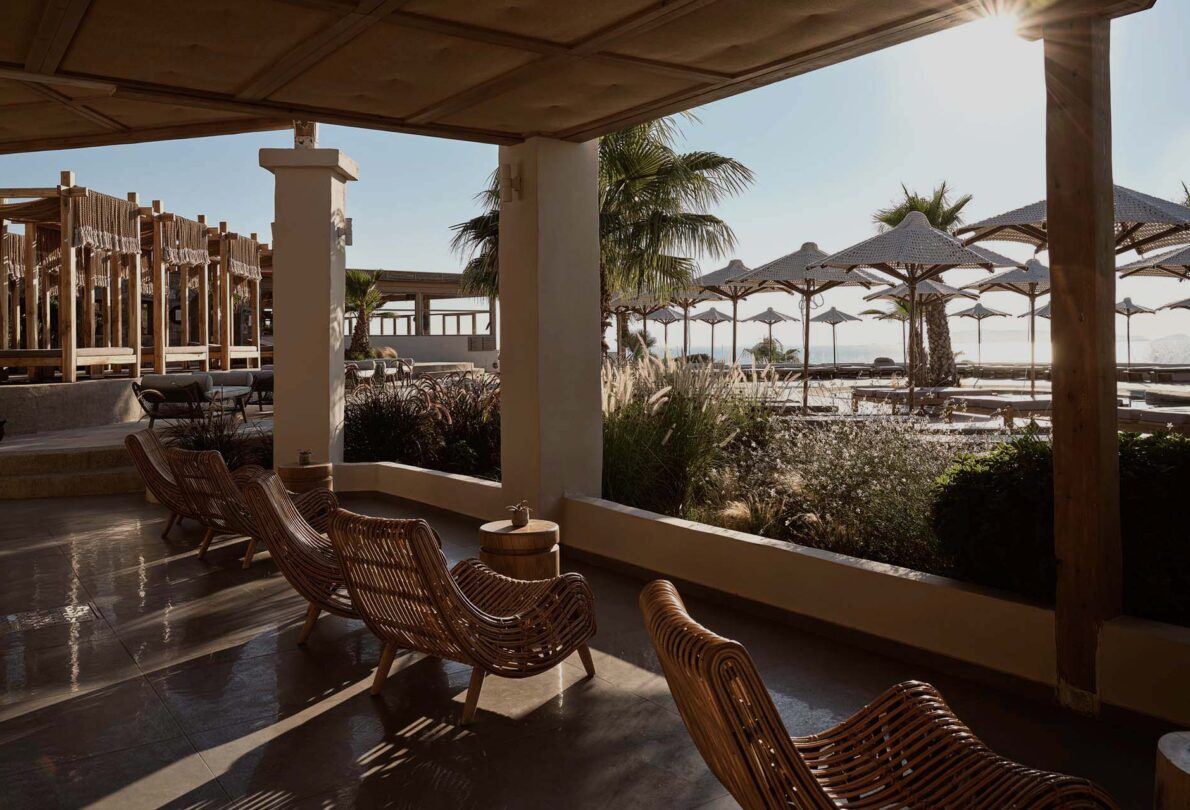 Pool Bars & Panorama Main Bar
Sit back and enjoy the views from the comfort of our Agia Pelagia bars within the Sea Side luxury resort in Crete. Have a refreshing swim and lounge under the Greek sun with a cocktail in hand, in privacy and serenity, away from the everyday fuss and noise.
https://www.seaside-hotel.gr/bars-and-restaurants-in-agia-pelagia/pool-bars-in-agia-pelagia/
A journey through senses in a wellness-dedicated sanctuary
Asana Yoga Shala & Fitness Studio
Keep up with your practices of yoga in Crete at our breathtaking yoga shala, measuring 300 sqm and built sustainably from bamboo. Feel harmonised with the environment as its natural materials exude strong vibes and positive energy. Take part in the team training activities that are meant to fit any profile and level of expertise; from cross-training to pilates and barre, the fully equipped gym and its elite trainers can provide you with the best workout experience.
Find more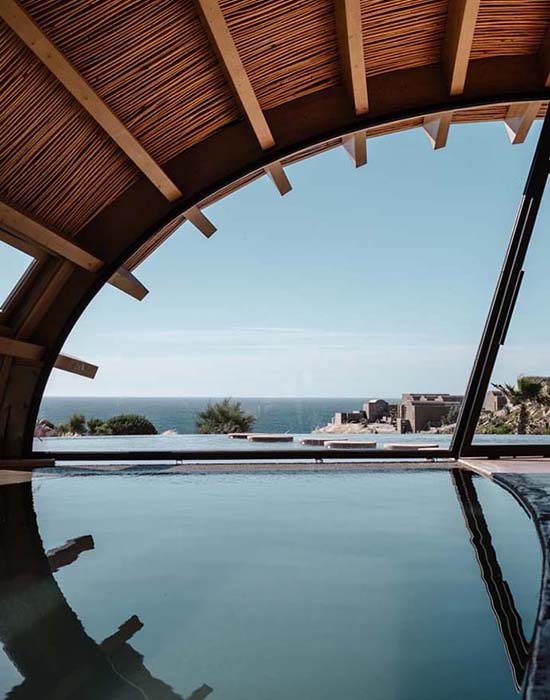 Sea Cave Spa
Unearth the true sense of well-being at a renowned spa hotel in Crete. Sea Cave Spa΄s unique architecture is reminiscent of an actual cave, with soothing, mellow lighting that instantly relaxes the body and mind. Choose the proper treatment for you with the aid of our knowledgeable staff based on your preferences and needs.
Find more
Enchanting Crete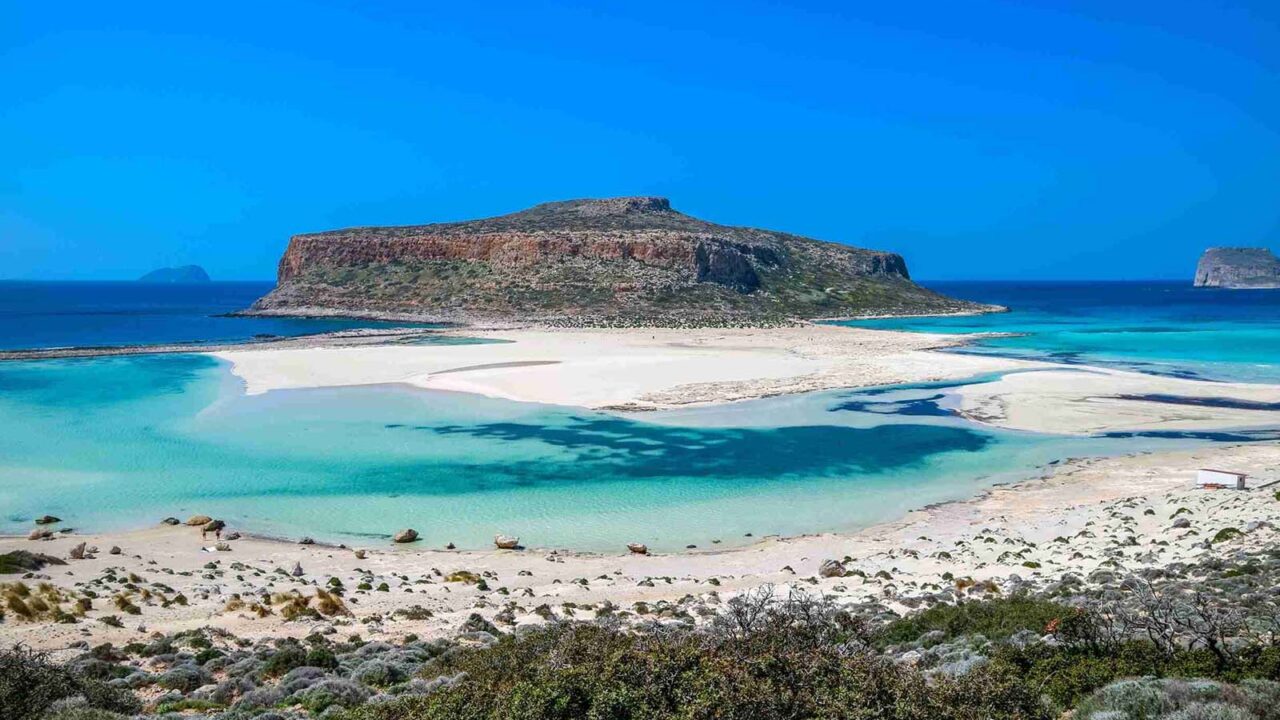 Explore the sun-kissed land of Crete and harmonise with its unique vibe
Create cherished and memorable experiences with your close ones at the largest Greek island filled with unspoiled greenery, virgin beaches, endless views and glorious landmarks worth reminiscing. Let us be your personal gateway and guide to exploring extraordinary Crete, also known as the 'Mediterranean jewel'.
Find more
The best around Crete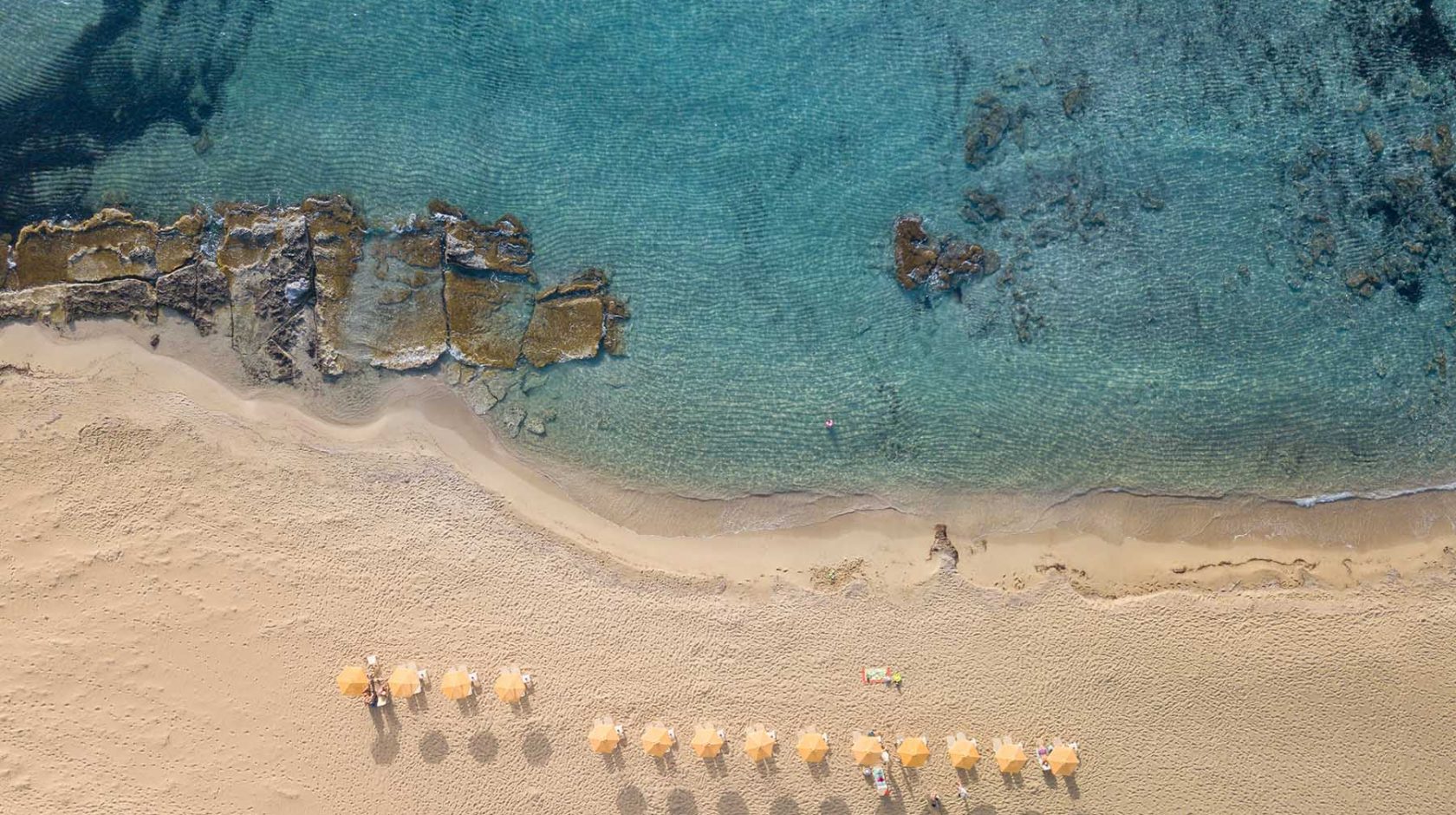 Heraklion: a seaside city, full of life and history
The historic Candia, the city of Heraklion with its Venetian port is a modern capital with dozens of options in culture, accommodation, dining and entertainment. It is a city where you can enjoy the pleasures of today and the beauty of yesterday. Walk and savour the sights, like the impressive church of Agios Titos in…
https://www.seaside-hotel.gr/heraklion-a-seaside-city-full-of-life-and-history/
Knossos Minoan Palace
The historic Candia, the city of Heraklion with its Venetian port is a modern capital with dozens of options in culture, accommodation, dining and entertainment. It is a city where you can enjoy the pleasures of today and the beauty of yesterday. Walk and savour the sights, like the impressive church of Agios Titos in…
https://www.seaside-hotel.gr/knossos-minoan-palace/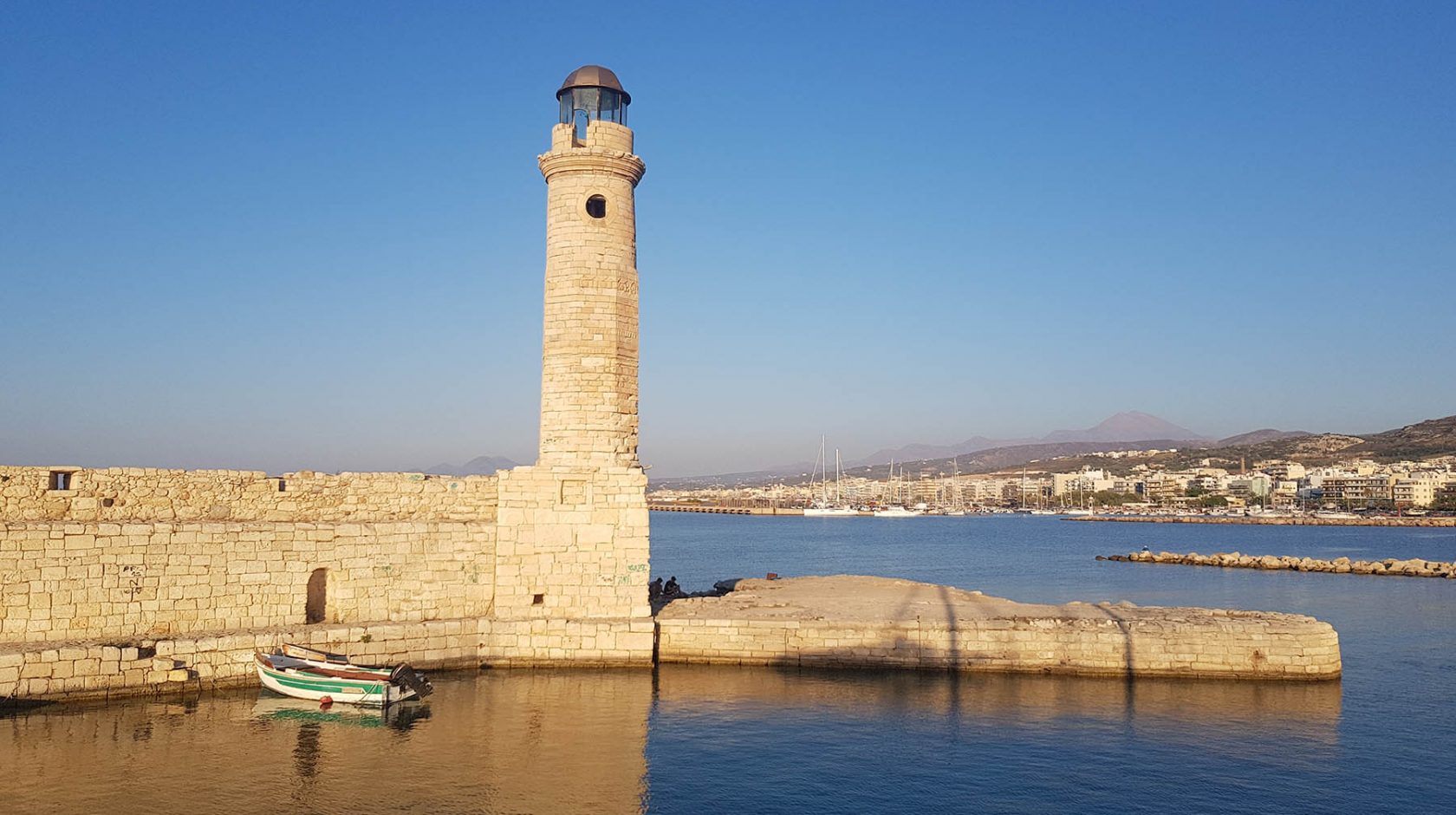 The most popular destinations in Crete
Chania: The old town of Chania with its world-renowned Venetian lighthouse, the aristocratic suburb of Halepa, the Tabakaria (centre for leather production), the Neoria (arsenal) and Kum Kapi, teeming with bars, cafes, restaurants and elegant hotels. Rethymno: Discover the old town of Rethymno, a gem of a settlement on the island, with its Venetian buildings,…
https://www.seaside-hotel.gr/the-most-popular-destinations-in-crete/