Hiking in Crete
Explore eye-catching landscapes and enjoy the island's natural
beauty on your quest to explore the best of Crete hiking
Uncover the best hiking trails and Crete walks
Hiking in Crete is one of the most rewarding ways to discover the enchanting beauties of the island. Diverse landscapes, unique fauna and flora, and multiple trails for all experience levels make Crete a sought-after paradise for nature lovers.
From gorges to mountain climbing and coastal regions, Crete delivers breathtaking outdoor experiences that satisfy your inner explorer. Read our guide with the top hiking trails in Crete and imagine yourself gazing at the most scenic views of a world-famous destination.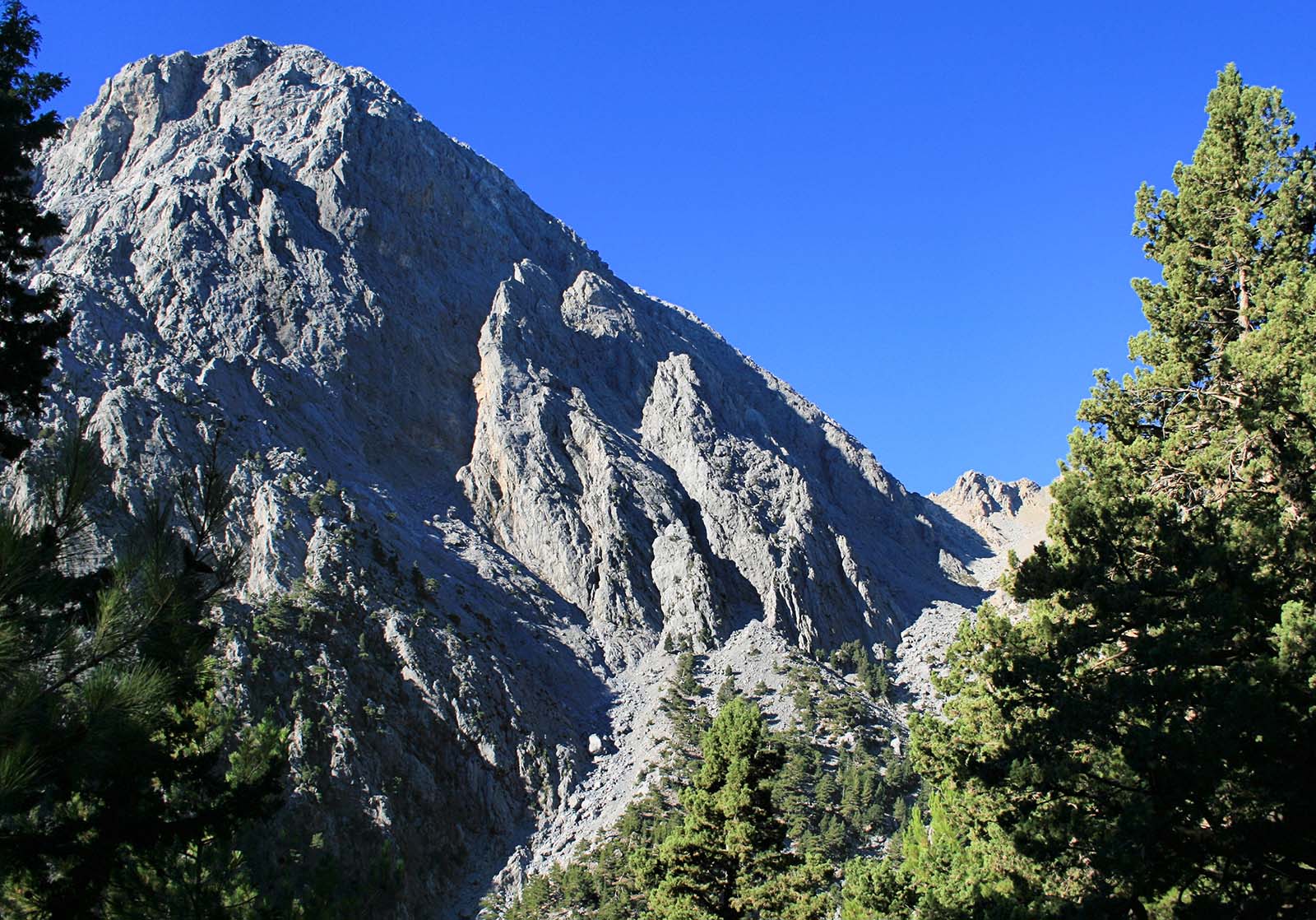 Samaria gorge
Embark on a worthwhile journey at the longest and most renowned trekking gorge in Europe that attracts thousands of adventure seekers from around the world. Majestically surrounded by the National Reserve of Lefka Ori, Samaria gorge reaches 16 km in length, and its easy trail takes 4-7 hours to hike, with or without a guide. Walk down the national park, admire the biodiversity of its protected species, and be amazed by the smaller gorges that dramatically branch out of the larger gorge. Equip yourself with comfortable footwear and prepare to experience nature at its finest at a moderate hiking trail.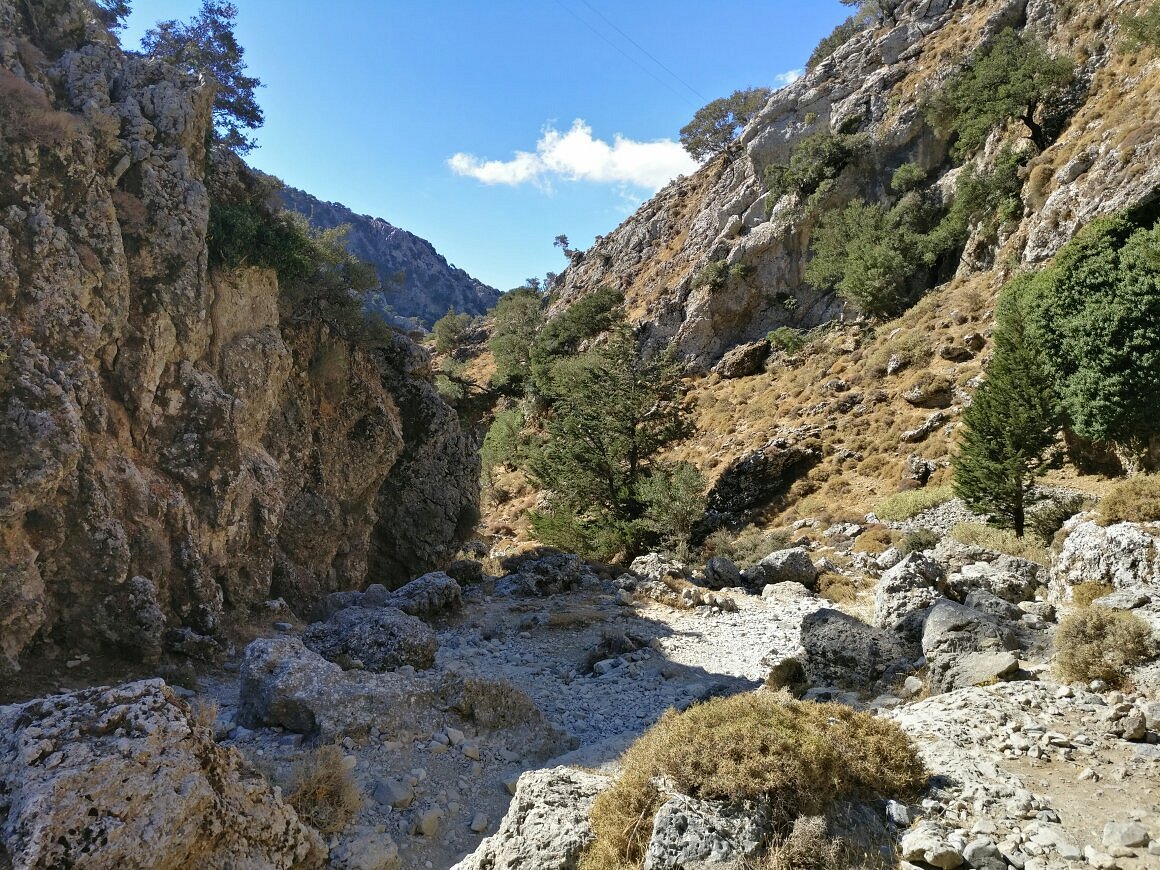 Imbros gorge
Located in the province of Sfakia, Imbros gorge features a low-difficulty path that makes it one of the best things to do in Crete if you are seeking to combine mild exercise and nature. With a length of less than half of Samaria gorge and much fewer visitors, Imbros is full of natural wonders. Go down the one-way 8km gorge in a 3-hour Crete walk that promises to take your breath away. Be mesmerised by the ample greenery and beautiful landscapes of a trail that used to be a former mule path.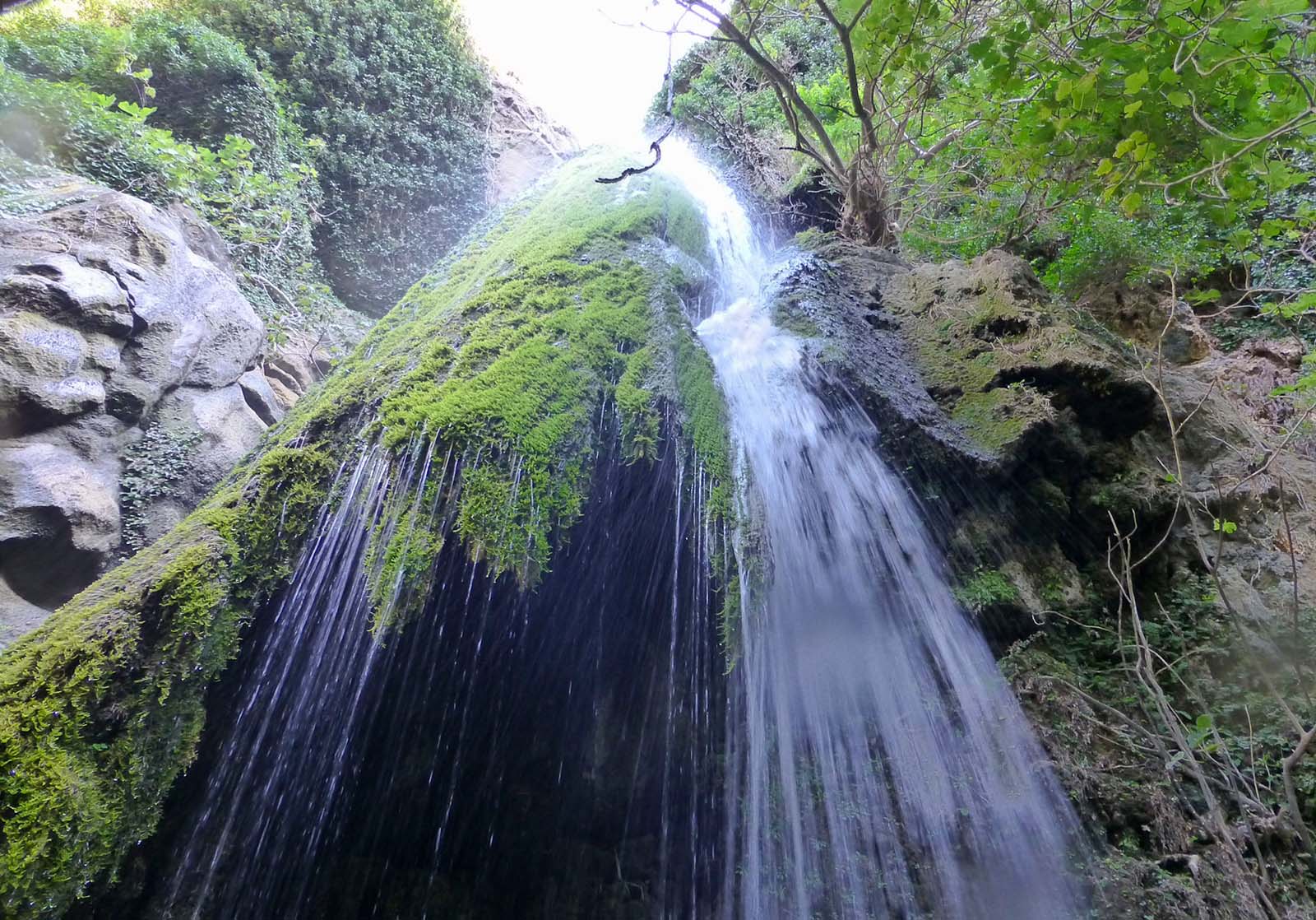 Richtis gorge
Get prepared to experience the spendour of Crete by paying a visit to Richtis gorge, whose name means "waterfall" in the Cretan dialect. Located in the eastern part of Crete, between Agios Nikolaos and Sitia, this 3-4 hour route is a green oasis that awakes your senses and leaves you in awe. Explore pristine forests and idyllic waterfalls and find yourself wandering amongst colourful butterflies on an easy path. Feel part of the history as you run into old treadmills and unwind on a usually deserted beach accompanied by the sounds of birds and the aromas of herbs.
Agia Irini gorge
If you are looking for an alternative to Samaria gorge, which is less crowded, much shorter, and open all year round, Agia Irini gorge is the ideal place for you. Located in the southwest part of Crete, it boasts biodiversity and historical value in a trail that is 7 km long. Immerse yourself in the beauty of a designated wildlife sanctuary that is part of the NATURA 2000 program. Hike the fantastic route that is full of vegetation with ease, and if you are lucky, you may encounter the protected Cretan wild goat, known as Kri-kri.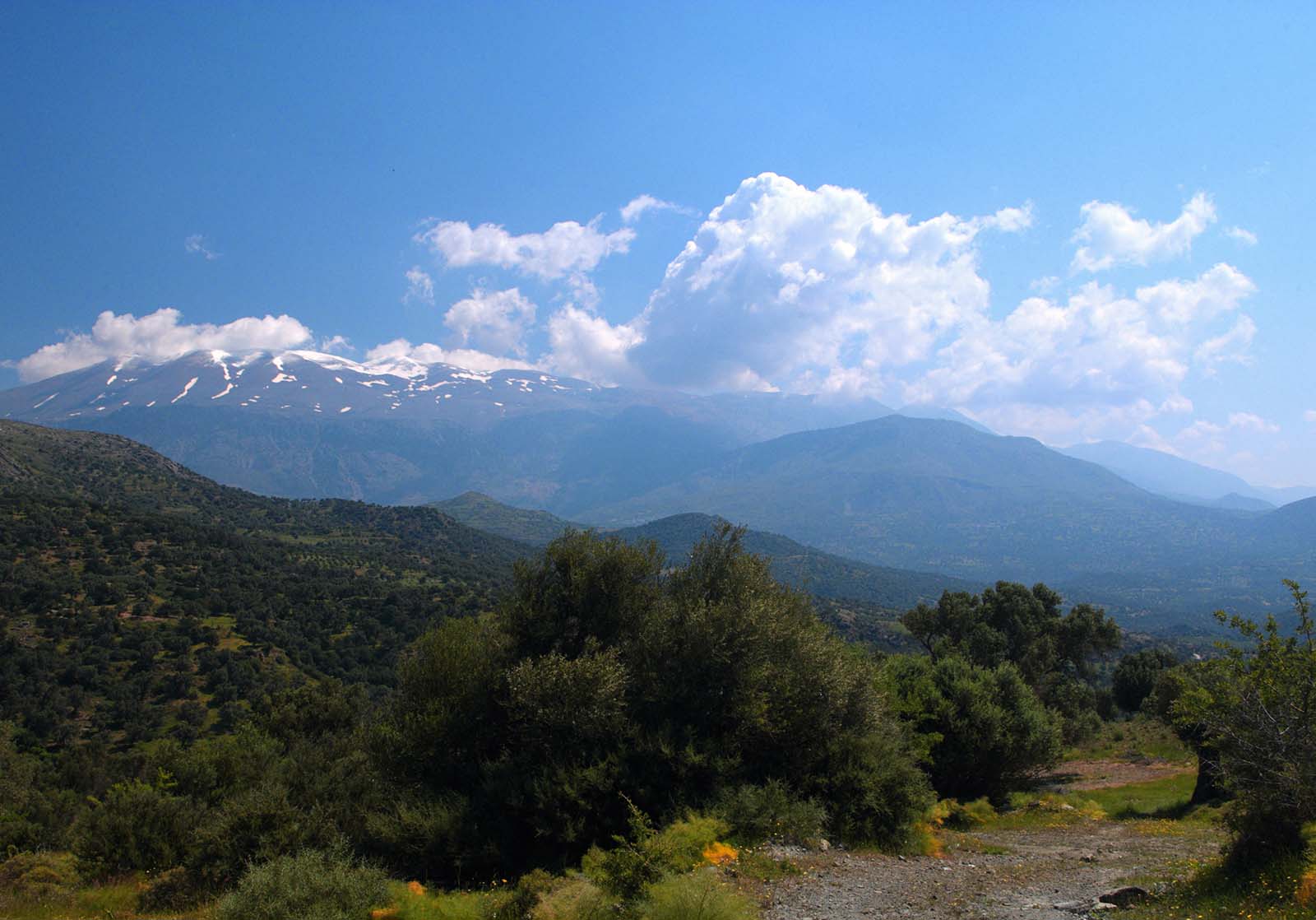 Mount Ida
Conquer Psiloritis, Crete's tallest peak at 2456 metres! According to Greek mythology, Mount Ida was sacred to Titaness Rhea, with the legend stating that Zeus was born in one of its caves. For this reason, many people in ancient times climbed to the peak, where today you can find the chapel of the Holy Cross. Due to its distinctive geological formations and flora, the mountain range is designated as a Unesco Global and European Geopark. With only 3 hours of hiking, you can reach the summit and be rewarded with imposing scenery and an incredible view of Crete.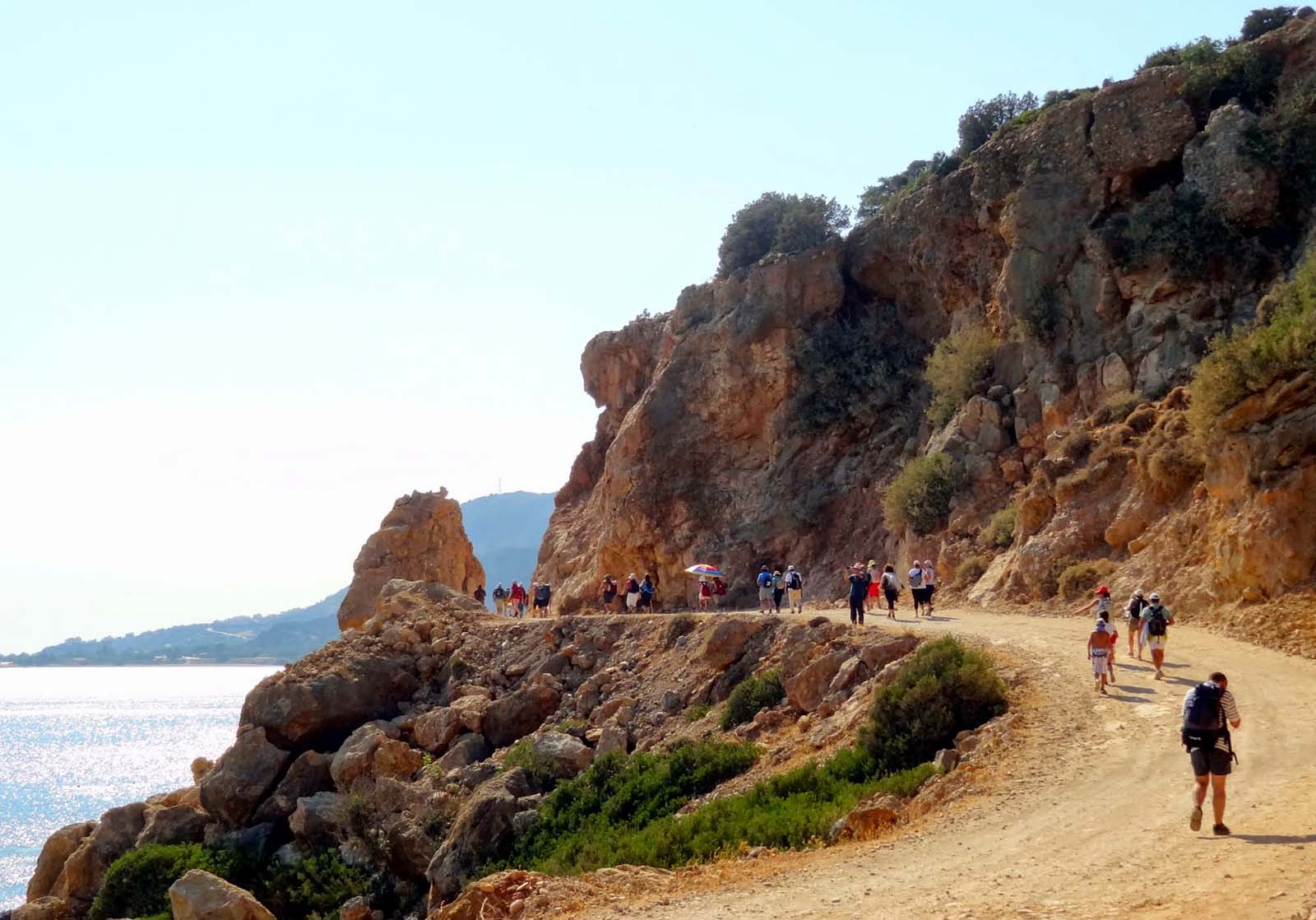 Paleochora to Sougia coastal walk
Hiking in Crete is not only about exploring mountains and gorges. In case you are seeking thrilling Mediterranean views while hiking at one of the most spectacular coastlines, then this Crete walk is for you. Start at Paleochora and finish at the picturesque fishing village of Sougia after a rewarding 6-hour hike. Along the 14.5km trail, you can cherish endless panoramic views and marvel at secluded beaches, which is ideal for cooling off amidst your journey.
Photo Gallery