The best beaches in Crete
Explore the best things to do in Crete,
around its crystal waters and sandy shores.
Uncover the world-renowned, top-rated Crete beaches
Golden shores and crystalline waters create the idyllic settings that draw so much attraction to this island. The best beaches in Crete are a mix of pebbled and soft, sandy ones, with some being more serene or adrenaline-filled, so it is important to do your research.
Some of the most incredible Crete beaches are naturally reserved, protected, and host endangered species. One thing is for sure, each one has its own look and feel, and regardless of what kind of experience you are looking for, you will definitely find something to your liking. See our guide to the best beaches in Crete below.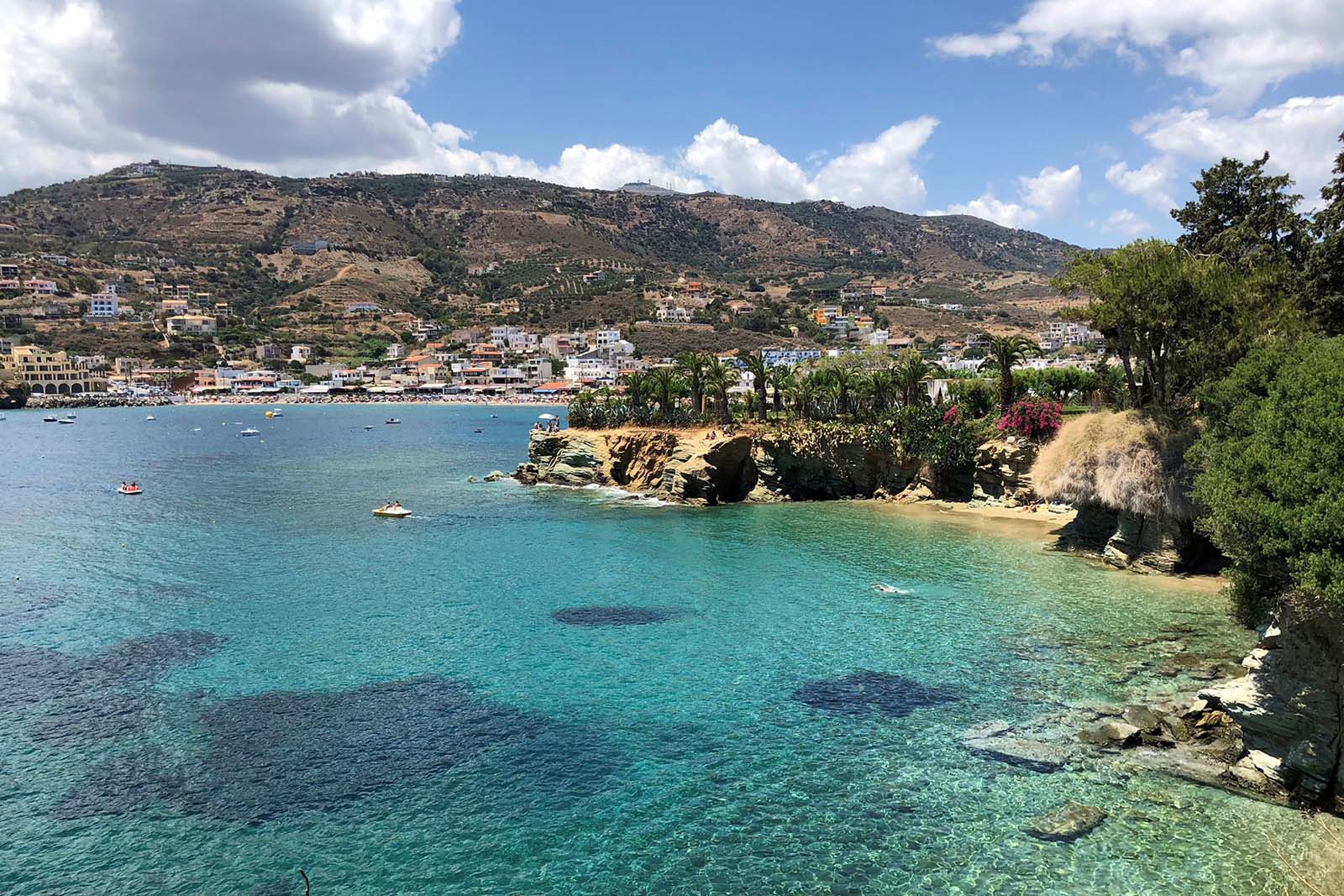 Agia Pelagia beach in Crete
Swim calmly in the tranquil waters of Agia Pelagia beach within a quiet natural harbour. Offering many options for watersports, sitting areas, food, and accommodation, it is easy to navigate and enjoy your time without being far away from Seaside A Lifestyle Resort. The main beach of Agia Pelagia is protected from the north winds by the historically significant Cape of Souda, where ruins of the ancient port town of Apollonia have been found. Walk to the beach Fylakes, which is separated into two tiny coves with fine sand and turquoise waters.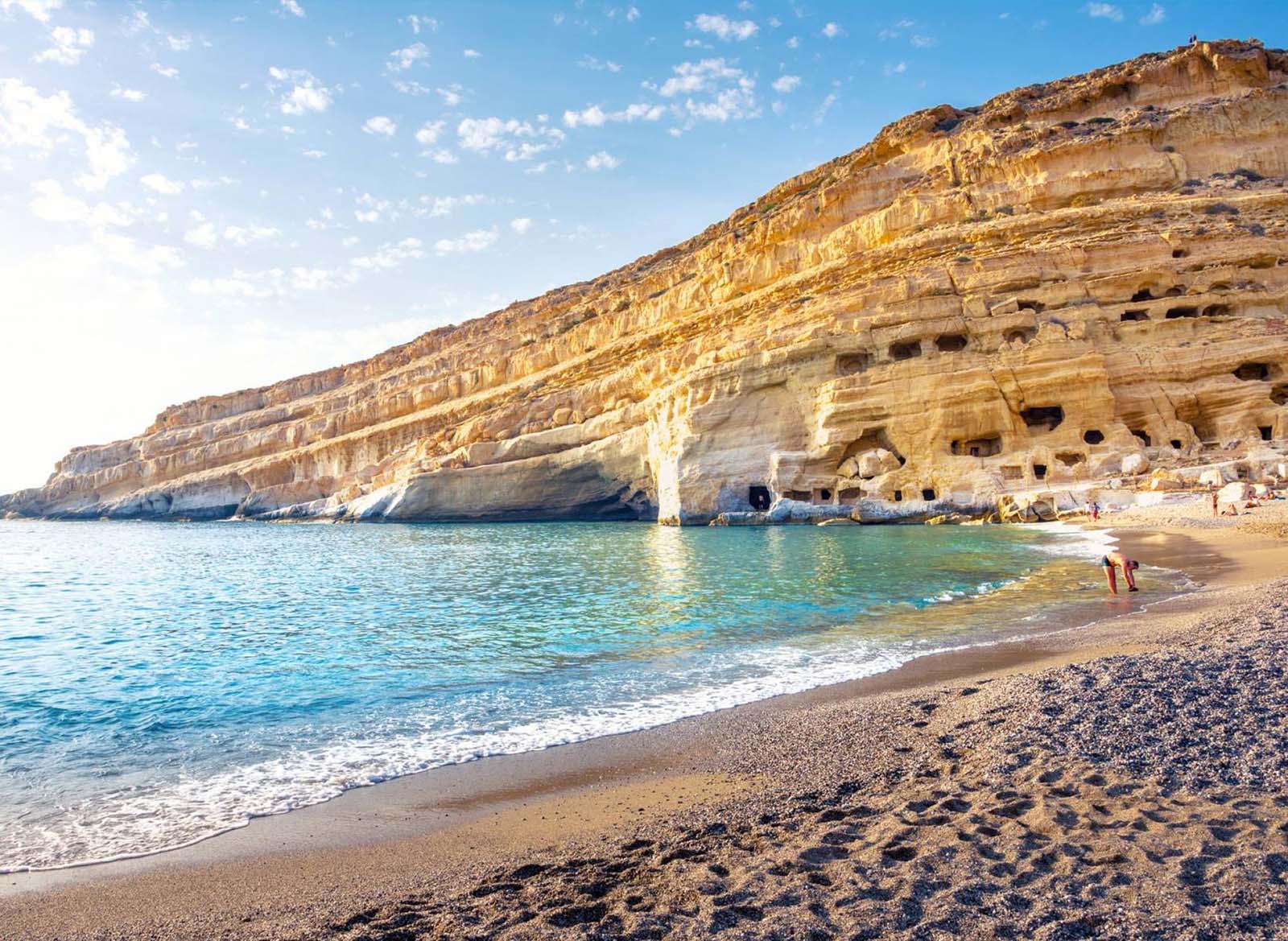 Matala beach
See the most authentic side of Crete by visiting a laid-back village with vibrant, colourful shops, lovely alleys, and a beautiful shore. Matala beach is a wide, sandy bay with deep, crystal-clear waters embracing the Libyan Sea. The most fascinating characteristic of the specific beach is a series of man-made caves on a low hill standing on its western side, where the hippies used to live!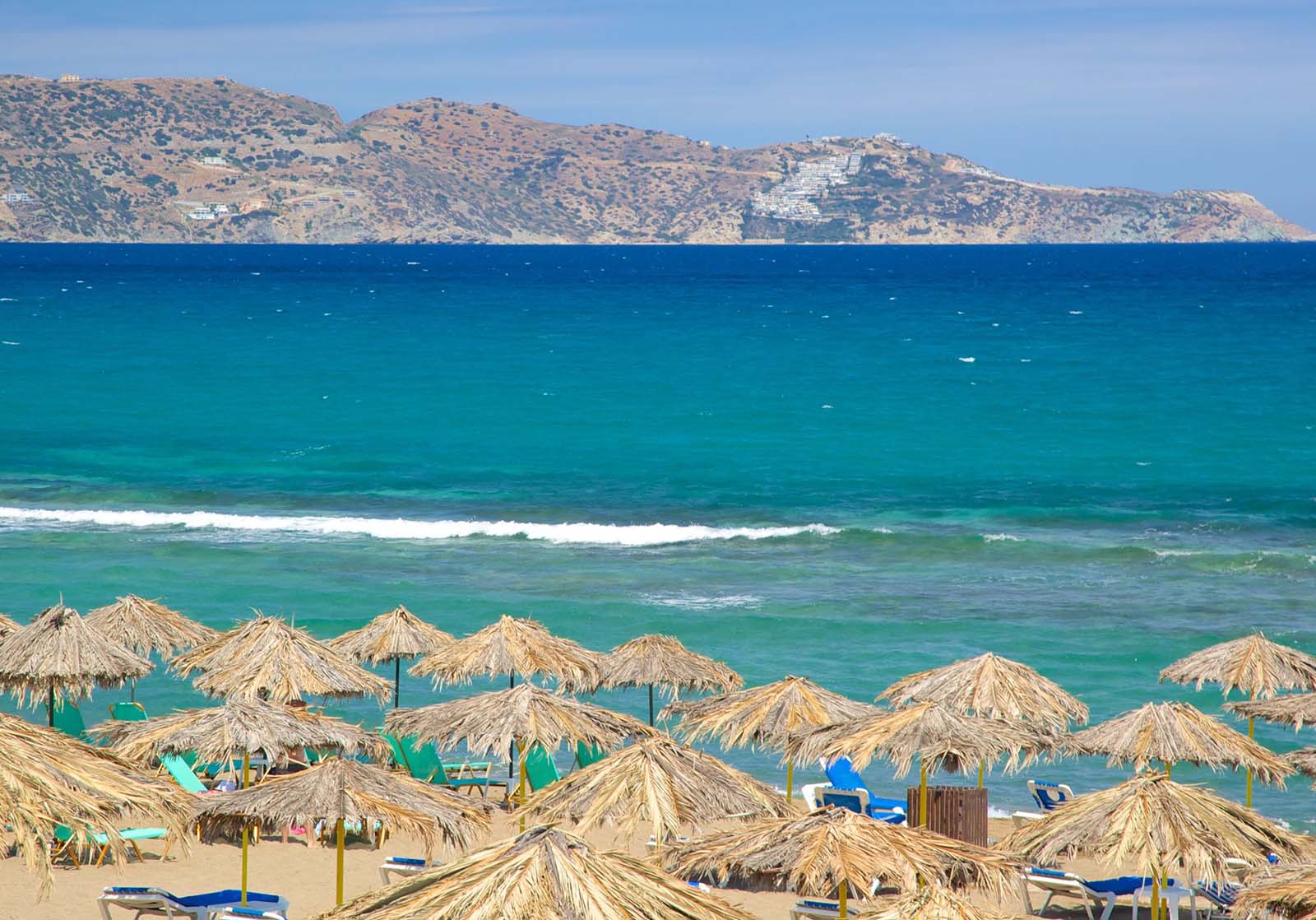 Ammoudara beach
Adjust to everyone's preferences at Ammoudara beach, where you can find busy and popular spots or secluded and utterly private. Take in the Greek sun in a much sought-after location by windsurfers due to its strong year-round winds. Take a deep breath and dive into its refreshing waters. Find all comforts you could possibly need along the coast, including sun loungers, beach bars, showers, change rooms, and water sports.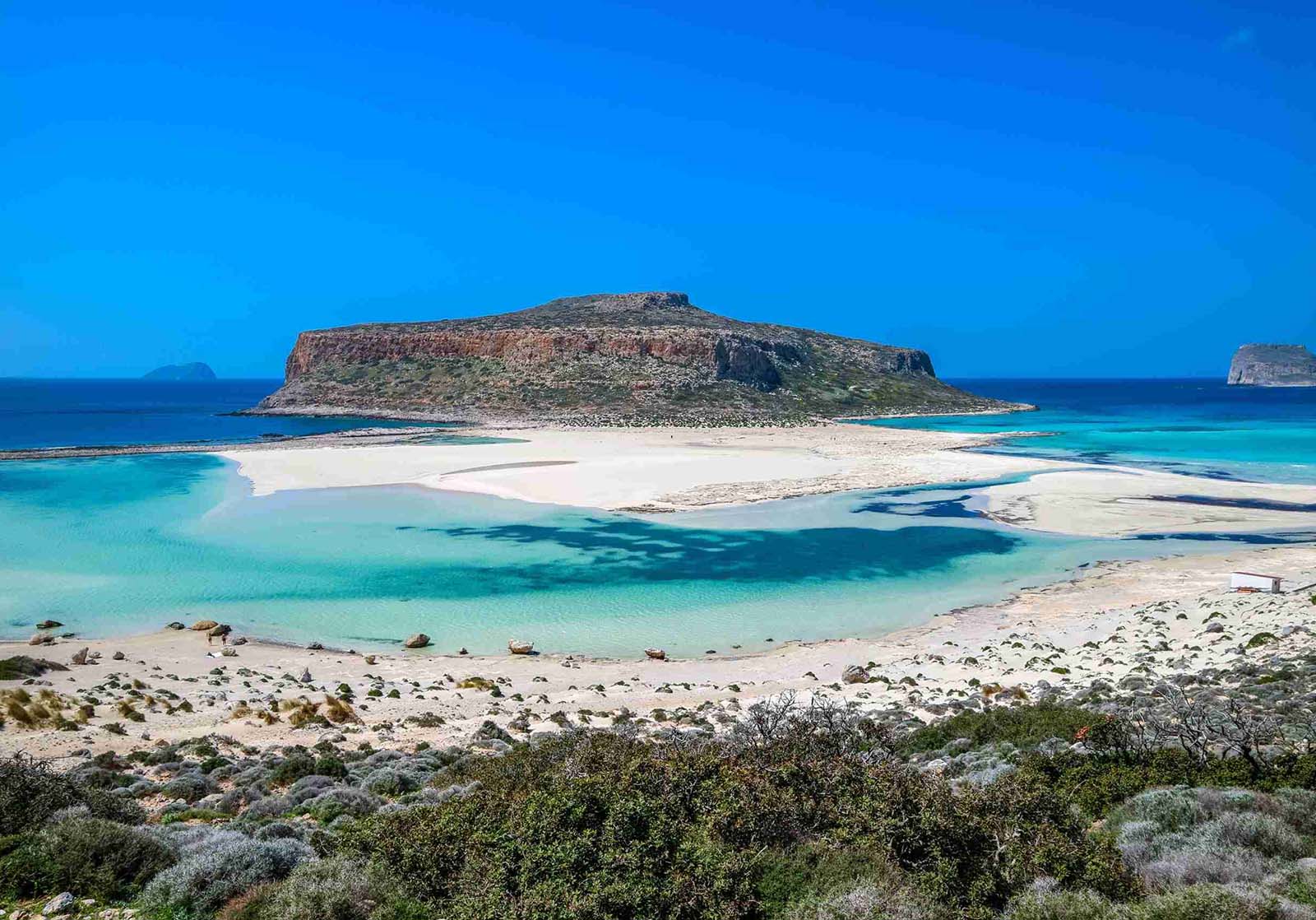 Balos beach
Balos lagoon is known for its white sand and eclectic blue and turquoise waters. It is an ideal destination for relaxed swimming as it is shallow and warm. Beyond the rocks, at the boundaries of the lagoon, it is deeper and colder, making it perfect for snorkeling, too. Visit the caves of the area where endangered species reside. Balos beach also constitutes a shelter for the protected monk seal and the Caretta caretta sea turtle, which you may also encounter if you are lucky enough.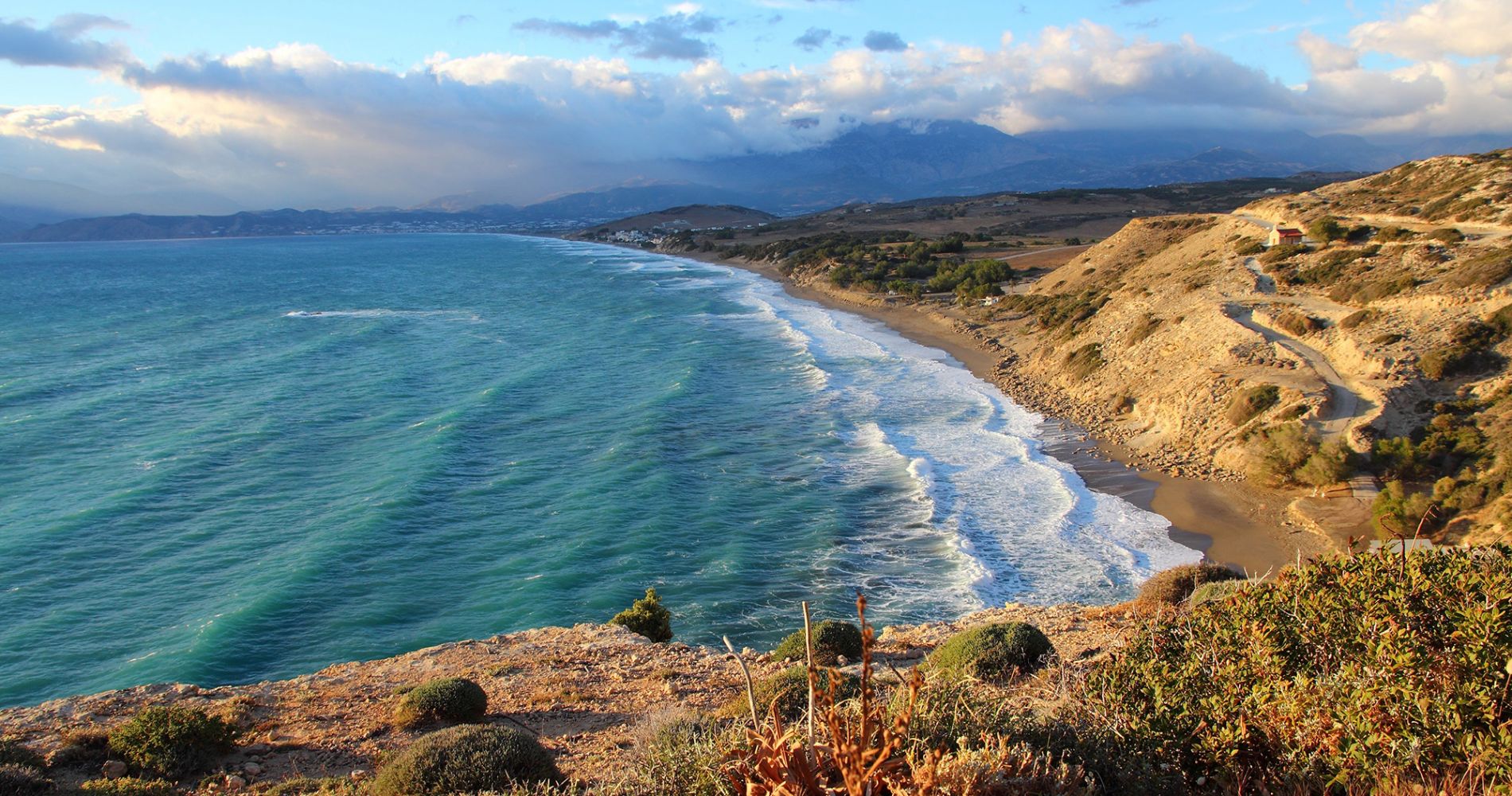 Kalamaki beach in Crete
Feel the calm sea breeze as you step on the fine, soft sand of Kalamaki beach. With umbrellas, toilets, and lifeguards, as well as a variety of lodging and dining options, beach bars, and water sports, it is very well organised. Walk along to the small cove separated from the main beach by a thin strip of sand near the beach's western end for serene moments of bliss away from the crowds.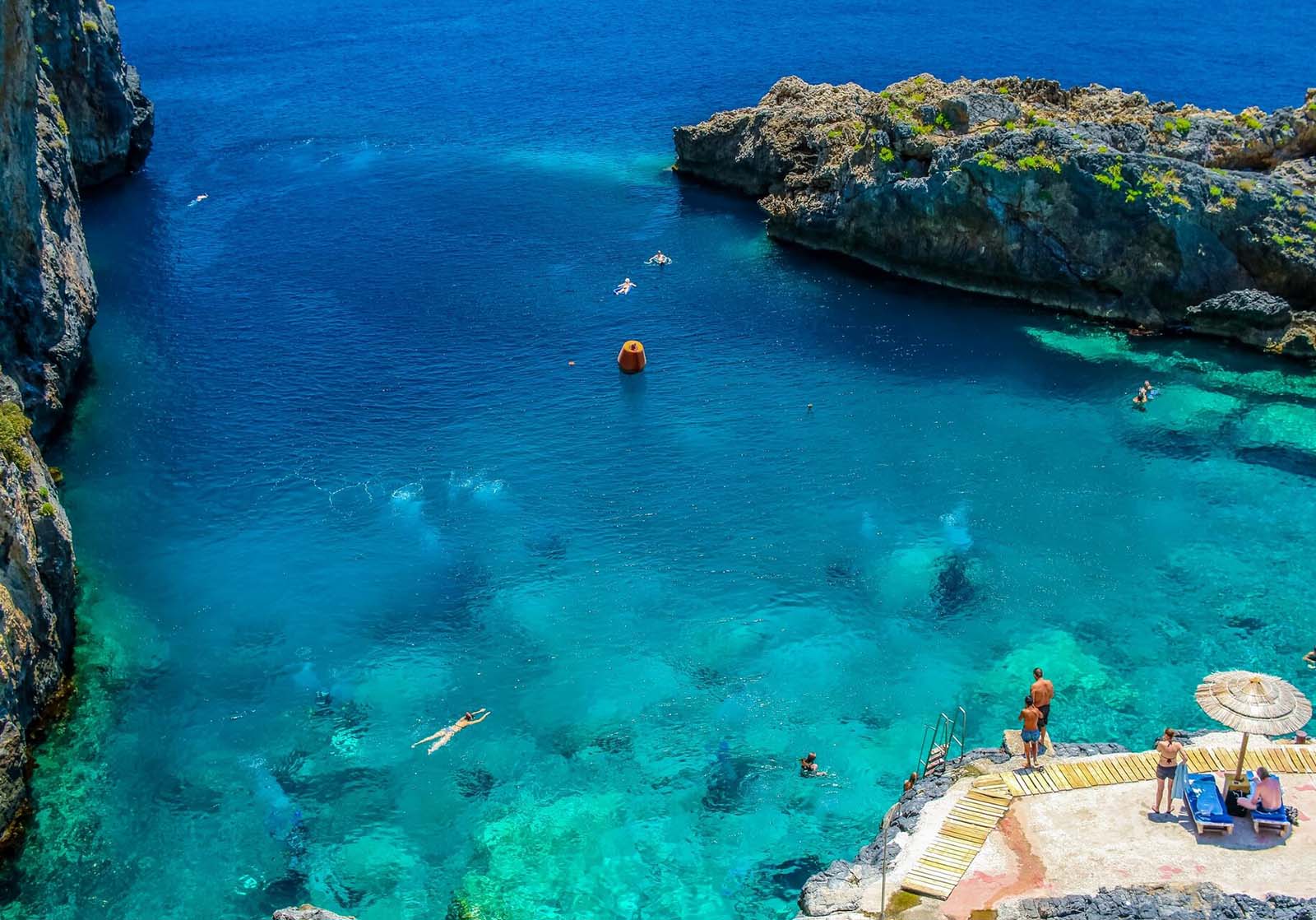 Kalypso beach in Crete
Visit the impressive Kalypso beach in Crete, which used to be a pirate shelter over 300 years ago. Located on the south of Rethymno between Plakias village and Preveli beach, it has an organised area with umbrellas and sunbeds, open to non-residents as well. Relax and unwind with an incredible view of the enormous dramatic cliffs. Alternatively, raise your adrenaline levels by participating in a diving session to explore the deep blue waters of the Libyan sea.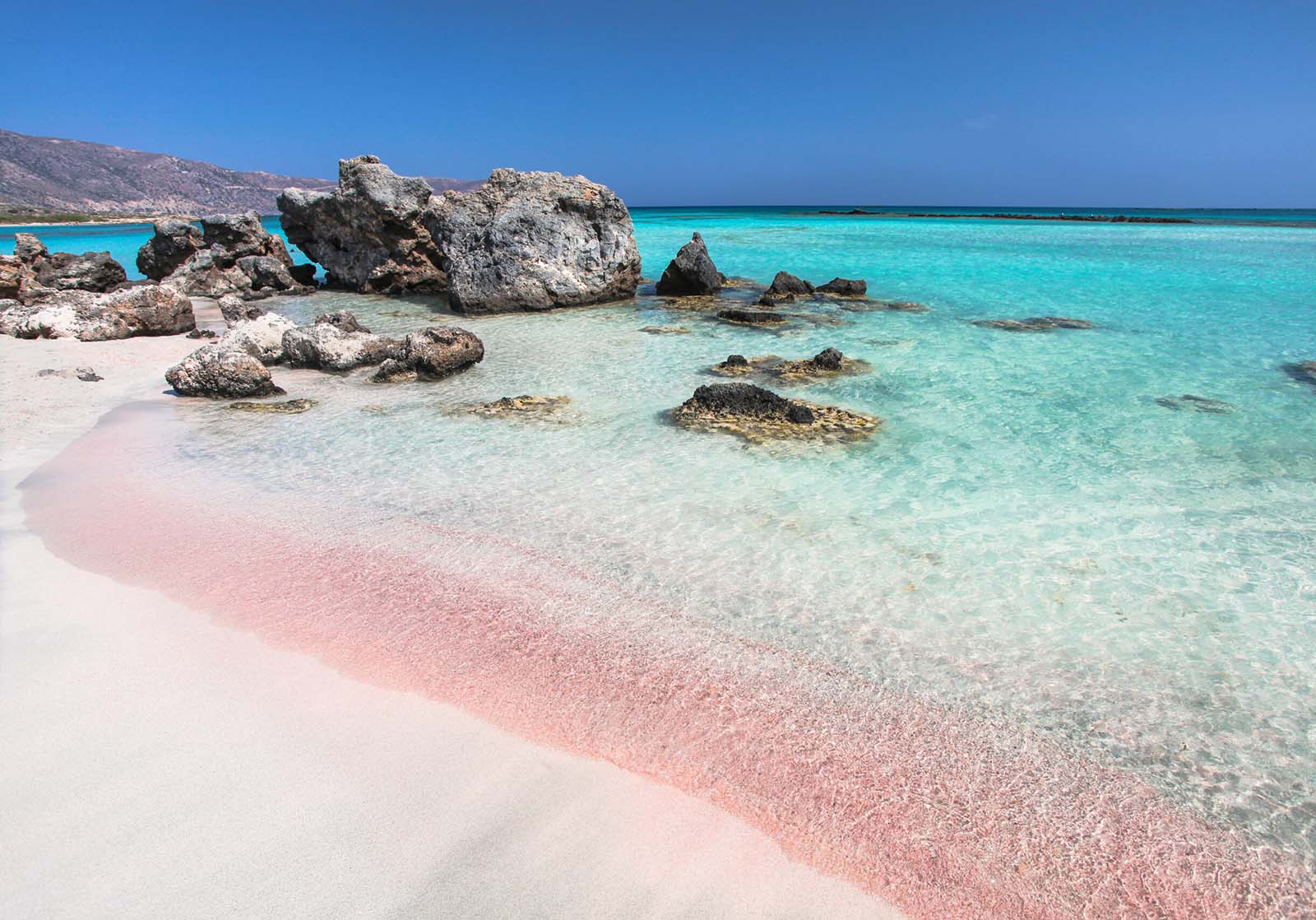 Elafonisi beach
Dive into the clear blue waters, lounge on the pink sand, and admire the unique landscape of Elafonisi beach. Ideal for amateur swimmers, the water is relatively shallow throughout the beach, so you might have to walk a bit further if you want to swim. The western part of Elafonisi is usually windier, and the beach is organized with umbrellas and sunbeds for your convenience, which you can rent.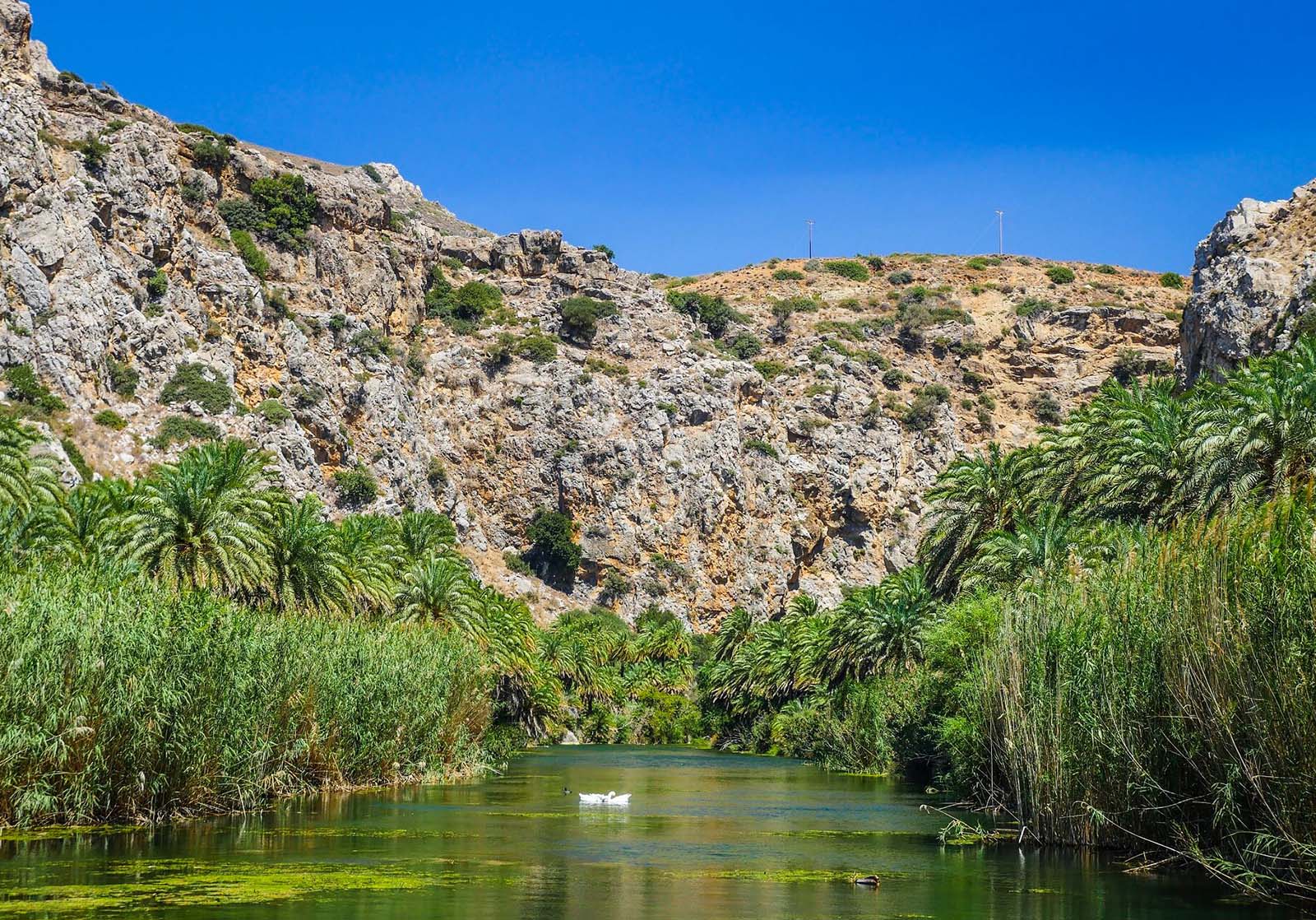 Preveli beach
The photogenic landscape of Preveli Beach is sure to take you under its spell. Swim in the salty seawater in the lake, under the palm trees, for natural shade. Make sure you visit the historical monastery of Preveli, which stands close to the beach. Due to the sensitivity of nature around Preveli Beach, the area is a natural reserve protected by the Natura 2000.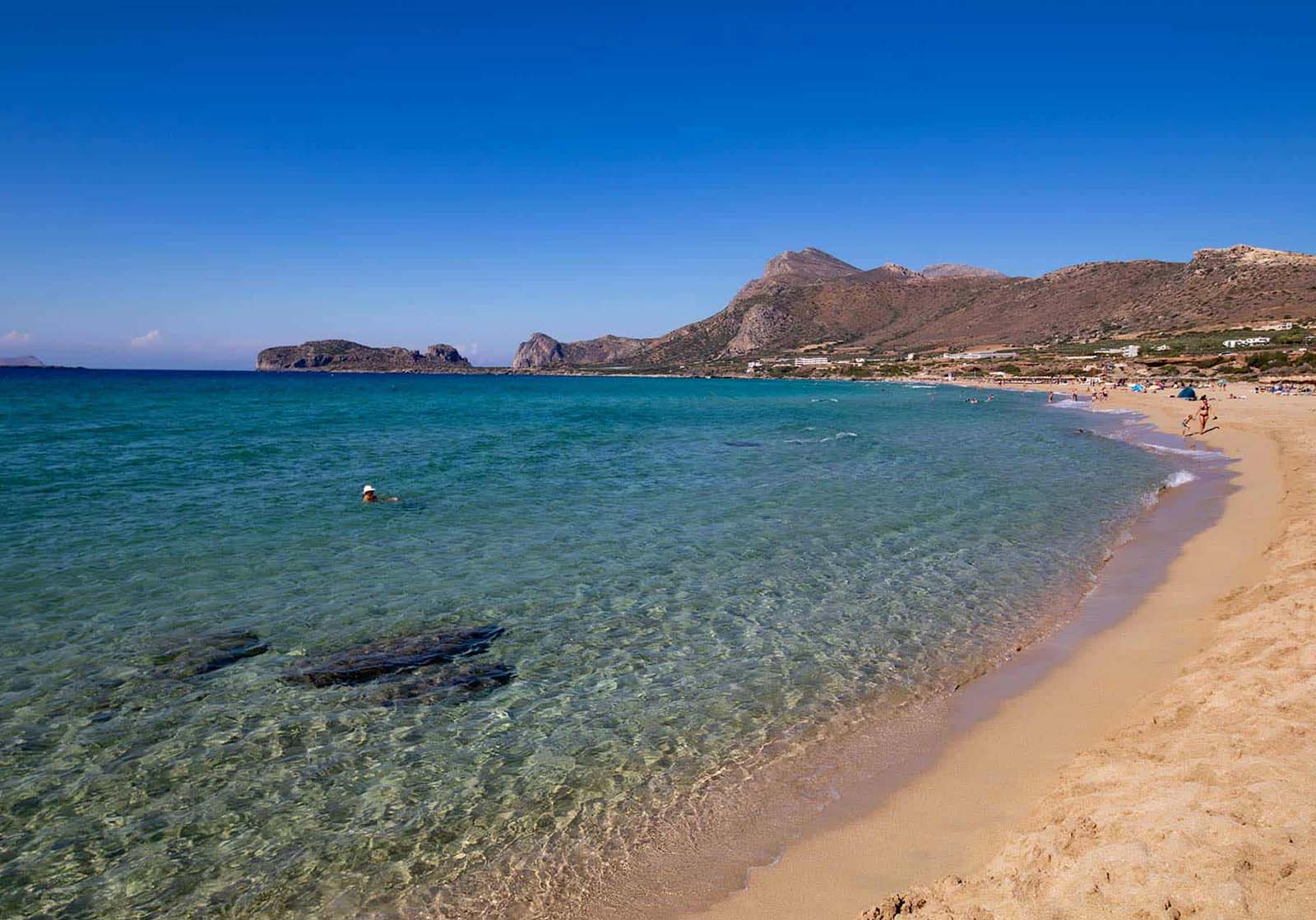 Falassarna beach
Make sure you visit Falassarna beach, one of the most well-known beaches in Greece, which has previously been named the best beach in Crete and one of the top ten beaches in all of Europe. Falasarna is a huge area with five continuous beaches; the two closest to the centre are the most sought-after ones. Relish a sunny day with comfort as you can find umbrellas, a few snack bars, and cafes to get all the essentials. Plus, there are also water sports and beach volley courts for the more adventurous ones. Don΄t miss out on the opportunity to visit the nearby chapel of Agia Paraskevi and a freshwater spring that are well worth visiting.
Photo Gallery