Pool bars in Agia Pelagia
Enjoy refreshing beverages with idyllic views in the foreground at Sea Side΄s various bars


Indulge in tasty drinks at the Sea Side pool bars in Agia Pelagia


Sit back and enjoy the views from the comfort of our Agia Pelagia bars within the Seaside A Lifestyle Resort in Crete. Have a refreshing swim and lounge under the Greek sun with a cocktail in hand, in privacy and serenity, away from the everyday fuss and noise.

Savour on your favourite beverages and drinks at the lavish and eco-chic resort, which stands among the unspoiled scenery of natural beauty. Select from a wide collection of local and imported brands that stand out for their top quality.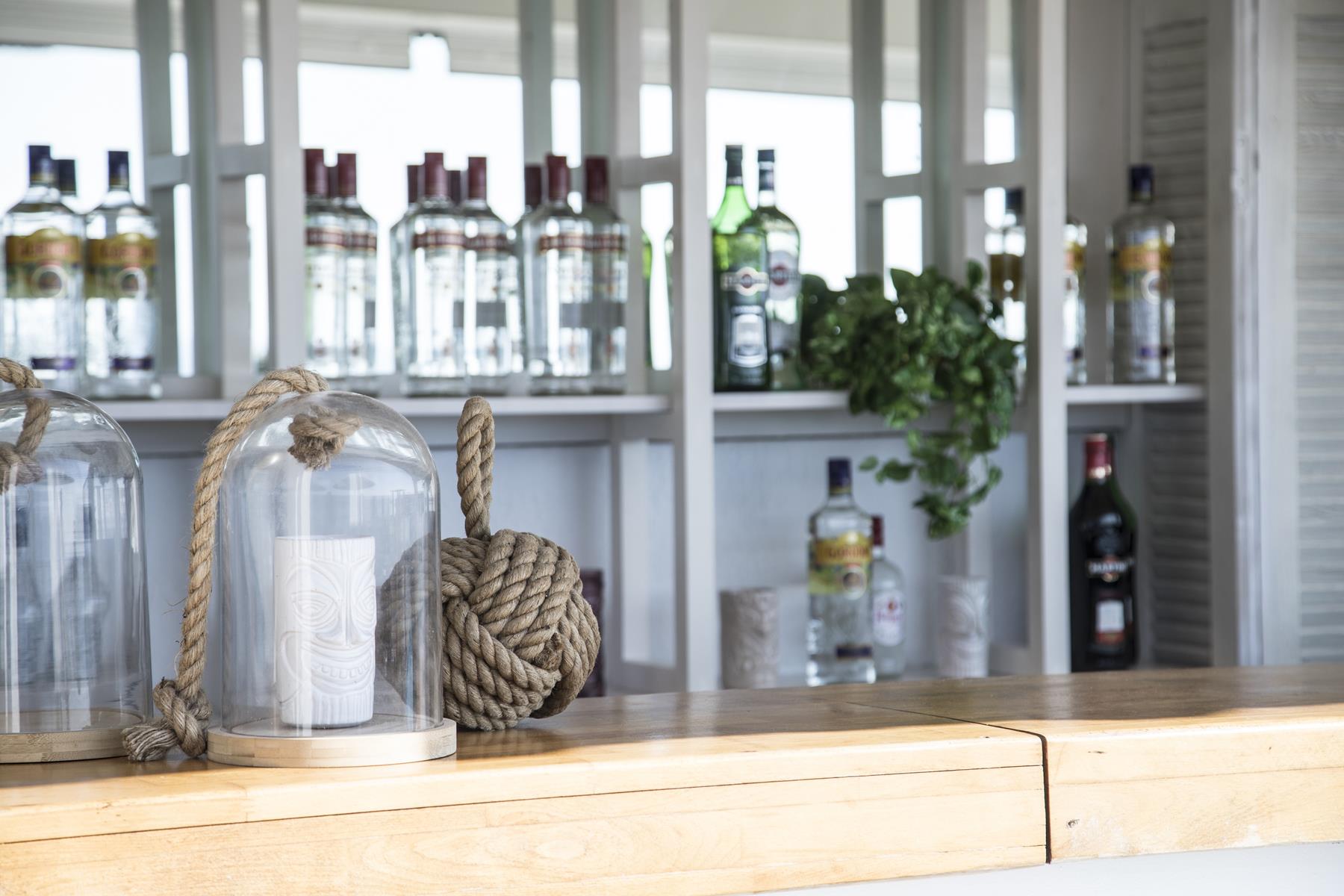 View the diverse menu
In our all-inclusive 5-star hotel in Crete, and its formula bars, a choice of local and international spirits, cocktails, long drinks, beer, and local wines are served from 10.00 to 23.00. You can also treat yourself to a variety of coffee types, cacao, tea soft drinks and juices that are also served.
Opening times of each bar
Pelagos Pool Bar at the Action pool's area 10:00 – 18:00
Thalassa Pool Bar at the Relax pool area: 10:00 – 00:00
Aegean Pool Bar: 10:00 – 18:00
Panorama Main Bar: 17:30 – 00:00
* Panorama Main Bar and Thalassa Pool Bar operate with additional costs from 23:00 to 01:00.
Important information about about all of our pool bars & main bar
All pool bars operate depending on the weather conditions.
Snacks and ice-Cream are served from 11:00 to 17:30
Beverages on extra charge: Premium drinks, such as black label whisky, malt or bourbon, whisky, champagne, special cocktails etc.
The hotel reserves the right to choose the brands of imported or local spirits, soft drinks, coffee, beer and water and amend the all-inclusive program at any time.
Photo Gallery